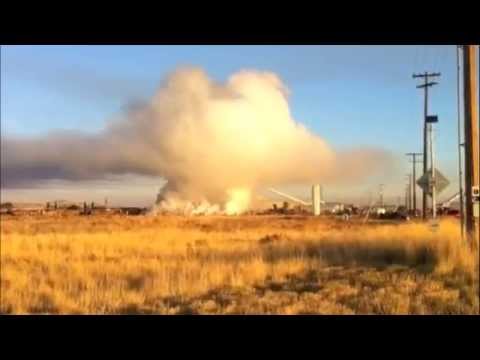 View 12 Items
Deseret News

MAGNA — A man was seriously injured Wednesday after investigators say he pulled in front of a fire truck that was responding to a field fire.
About 8:15 a.m., a Unified Fire Authority engine was responding to a fire near 7200 West and 2290 South. The fire engine entered the southbound lane to avoid northbound traffic congestion "with its lights and siren going," said Unified Police Lt. Justin Hoyal.
Traffic in the southbound lane pulled off the road to make way for the engine. A man driving a pickup truck northbound made a U-turn, crossing in front of the fire truck, Hoyal said. The fire engine hit the driver's side of the pickup, which propelled the truck into the side of a Saturn pulled off on the side of the road.
1
comment on this story
The driver of the pickup, in his mid-30s, was in serious condition and taken to Intermountain Medical Center. None of the occupants in the Saturn or the fire truck sustained injuries, Hoyal said.
The two-alarm field fire began a little after 7 a.m., Wednesday, at Bocce Welding and Repair on 7200 West. Crews found wooden pallets burning in the building's backyard.
The fire was later contained and crews continued to eliminate hot spots throughout the day.
The building itself was not damaged in the fire. An investigation into the cause of the blaze was ongoing.
Email: wevans@deseretnews.com, Twitter: whitevs7