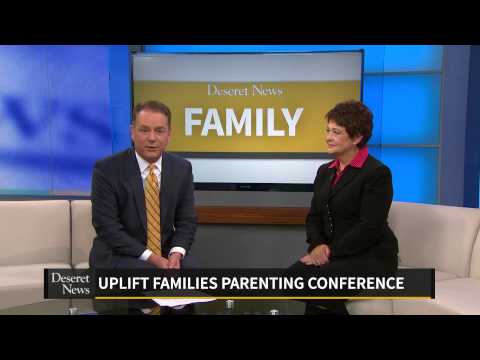 View 2 Items
KSL-TV

On this week's Deseret News Sunday Edition, Dave McCann discusses competency-based education with the president of Western Governors University. First lady Jeannette Herbert stops by to talk about the Uplift Families Parenting Conference and a newly married couple explains what life is like living on only bitcoins.
The Deseret News Sunday Edition runs weekly on KSL-TV at 9 a.m. on Sundays and highlights six areas of editorial emphasis: family, faith in the community, excellence in education, values in media and culture, causes related to helping the poor and financial responsibility.
The first segment of the show focuses on education. The recession and technology forged major innovations. The number of students taking online courses has skyrocketed. And now there is a debate over whether it is time to change the traditional college credit hour system. Some education reformers say diplomas should be based on knowledge acquired, not credit hours accrued. Deseret News reporter Celia Baker explains why competency-based education is becoming more popular. Robert Mendenhall, president of Western Governors University, addresses some of the stigmas that surround online education.
The second segment of the show focuses on family. To have a strong viable state, Utah must have strong viable families. That is the mantra of Uplift Families — the official initiative of Utah's first lady and a nonprofit foundation dedicated to providing resources for parents that can improve parenting skills. Herbert explains what participants can expect from the Uplift Families Parenting Conference taking place on Saturday at the Utah Valley Convention Center.
The final segment of the show features a moneywise segment on bitcoins. Bitcoins are growing in popularity. Unlike dollars or euros, bitcoins are a monetary system outside the control of any one nation. They are entirely digital and can be used like money — mostly online. Austin and Beccy Craig explain what life with bitcoins is like. For three months, they are living only on bitcoins and will really put the digital currency to the test when they travel to Europe. Deseret News writer Michael De Groote explains how the value of the currency is determined and the most common uses.
Candice Madsen is a senior producer of special projects for KSL-TV and produces the weekly television program Deseret News Sunday Edition. EMAIL: cmadsen@ksl.com