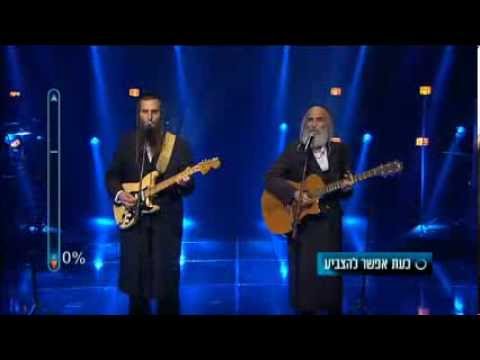 Two rabbi brothers singing Simon and Garfunkel has gone viral and warranted praise from around the Internet this week.
Aryeh and Gil Gat performed "The Sound of Silence" by Simon and Garfunkel on the Israeli TV show "Rising Star," according to The Huffington Post.
Before performing on that show, the brothers worked on the streets of Jaffa Road, Jerusalem, covering the Beatles and Pink Floyd, according to The Huffington Post.
"When you hear Charedi rabbi brothers, Aryeh and Gil Gat … you could experience as though you are currently being transported to yet another time, listening to the original Simon and Garfunkel," said Daily News.
Comment on this story
And the video has gone viral, according to ViralViralVideos.com, bringing in new viewers for the "Rising Star" reality show where the brothers first performed.
The Elder of Ziyon blog said the brothers were well-known as street musicians and were commonly known as the Breslov Brothers.
The Jewish Humor Central blog outlined a timeline of when it first discovered the brothers and how they keep resurfacing on the Internet and in the media.
"We hope the rabbis continue singing and wowing us with their talents for a long time to come," said The Huffington Post.
Email: hscribner@deseretnews.com