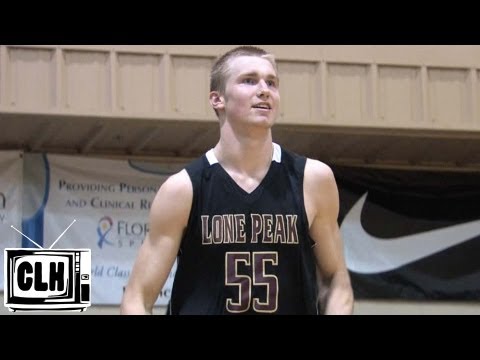 View 5 Items




I've had quite a few direct, frank conversations with these guys, because sometimes new guys come in and they're in a position to help, or to play a secondary role to somebody who's returning or has experience, but we need a group of these guys to step forward and really contribute.

—BYU basketball coach Dave Rose
PROVO — As the upcoming season approaches, BYU basketball coach Dave Rose faces the challenge of integrating a host of newcomers to his team.
While the Cougars have zero seniors on the roster, they do have several players with a wealth of experience — Tyler Haws, Matt Carlino, Kyle Collinsworth, Josh Sharp, Anson Winder and Nate Austin — to assist with the transition.
The newcomers are freshman forward Eric Mika, freshman guard Frank Bartley IV, sophomore guard Andrew Johnston, junior guard Skyler Halford, freshman forward Luke Worthington and freshman forward Graham Pingree. Another newcomer, guard Chase Fischer, a Wake Forest transfer, will sit out this season due to NCAA transfer rules.
Helping the new players adjust is "going to take a lot of patience on our part," Rose said. "We have good talent. I think we have a good balance to our roster. We'll see how the chemistry works and what type of leadership we get, and see what type of season we can actually have. … I think you realize with this year's team that there's a lot of personality with this group. They're extremely energetic, passionate. They're very young. Sometimes that excitement can show, especially early in the season, and I think that with this group it really has."
What roles will these newcomers play this season?
"I've had quite a few direct, frank conversations with these guys, because sometimes new guys come in and they're in a position to help, or to play a secondary role to somebody who's returning or has experience, but we need a group of these guys to step forward and really contribute," Rose said. "They need to learn our system, they need to feel comfortable in our system, they need to play comfortably at the pace that we play at, and they can't just go though the motions and hope that when we get to games that they can then go back to how they've always played and they'll be fine. That's probably the biggest challenge for young players in our program, is to convince themselves to learn the system and then become comfortable in it as quickly as possible — especially our big guys. We're going to need Luke and Eric and Graham and those guys to really pick this up quick so we can use them in game situations early."
Defensive identity: Last season, the Cougars played zone defense for much of the year, partly in order to keep foul-prone Brandon Davies on the court.
Expect to see BYU play more man-to-man defense this year.
"We really need to get back to where we can play man-to-man defense as our core defense, then mix in the zone," Rose said. "Down the stretch, we became a little bit too predictable defensively, so I know our staff and our players are extremely focused on that end of the floor, and I think that will be a major emphasis in the next three or four weeks."
Carlino's way: Carlino is looking to be more consistent, and Rose said he has made improvement during the offseason.
"Matt's biggest improvement has been his conditioning. He has been so consistent in all of our workouts in summer semester, and to this point in fall semester, every day," Rose said. "You see signs of just brilliance with him at times and then there are other times where maybe he is just kind of there, but the most impressive thing to us as a staff is how consistent he has been. He has really made a commitment to become a better defender, which will really help our guard line. And then he is a real versatile scorer; he's a guy who is really capable of knocking down a 3-point shot, but he is really good at getting to the basket and creating a mid-range shot and finishing around the rim. He's improved all those parts of his game."
Series with Utah State: BYU and Utah State will meet Nov. 30 at EnergySolutions Arena, and that is expected to be a frequent site of future games between the Cougars and Aggies.
"I think that it will be a three-game series, where we'll play home and home and then play the odd year at ESA," Rose said. "That's at least how it's set up right now, and from the conversations that I had with (USU head coach) Stew (Morrill), I would assume that's what we'll continue to do."