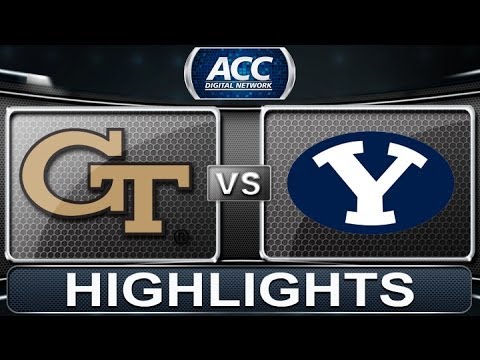 View 8 Items


How fast can Taysom Hill become an effective passer (i.e., completing more than 50 percent of his passes)? How long will he be in training?

—Dick Harmon, Deseret News columnist
PROVO — Besides the obvious, what do these three statements have in common?
From NBC Sports: "If you go to the NCAA's official statistical page, you'll find 114 quarterbacks listed under passing efficiency; BYU's starting quarterback is No. 114. If you go to ESPN.com's college football's stats page, you'll find 120 quarterbacks listed when it comes to completion percentage; you won't find BYU's starting quarterback among those 120."
From the Associated Press: "This isn't exactly the pass-happy BYU offense that Jim McMahon, Steve Young or Ty Detmer used to run."
From Deseret News columnist Dick Harmon: "The burning QB questions in Provo have reached bonfire height this week. How fast can Taysom Hill become an effective passer (i.e., completing more than 50 percent of his passes)? How long will he be in training?"
Of course, they are all about Taysom Hill. They are also about Hill's ability to pass. But then, I asked what they have in common besides the obvious.
They were all written during September.
Zero.
That's how many touchdowns Hill threw in September. Null. Zilch. A big fat goose egg. Hill even set a record by being one of very few BYU quarterbacks to ever throw zero touchdowns in September.
What a difference only a few weeks makes.
The quarterback who received rave reviews for his rushing ability and was ridiculed for his lack of passing ability is decidedly turning things around. Since BYU's week five game against MTSU, Hill has thrown four touchdowns. He has also made major strides in at two important statistics: passer efficiency rating and yards per passing attempt.
Passer efficiency rating quantifies a player's effectiveness as a passer only. It credits a passer for passing yards, touchdowns and completions and debits a passer for his interceptions. This year's leader in passing efficiency is Baylor quarterback Bryce Petty at 230.6. Hill didn't break 100 until after the Utah game.
As for yards per passing attempt, this statistic is a secondary measure of passing effectiveness. It's reasonable to say a significant increase in yards gained on average per passing attempt is reflective of significant improvement as a passer, as gaining yards and scoring touchdowns is the primary goal of throwing the ball as part of an offense.
Both of these stats over the last three weeks have significantly increased for Hill, and with it, so has his effectiveness as a passer.
By contrast, Hill's effectiveness as a rusher, something for which he gained quite the national reputation following week two against Texas, has been far less consistent.
While the statistics are telling, they do not reflect other factors that this writer believes are most likely among the principal factors in BYU's present three-game winning streak. Those factors are best enumerated by the NFL itself in its own description of the passer rating statistic.
"It is important to remember that the system is used to rate passers, not quarterbacks. Statistics do not reflect leadership, play-calling, and other intangible factors that go into making a successful professional quarterback."
In other words, BYU is winning because Taysom Hill and the other members of the team are displaying maturity, leadership and execution worthy of the expectations of Bronco Mendenhall.
Not to mention those of BYU fans.
Landon Hemsley is the sports Web producer for DeseretNews.com. Email: lhemsley@deseretnews.com. Twitter.com/EarlOfHemsley