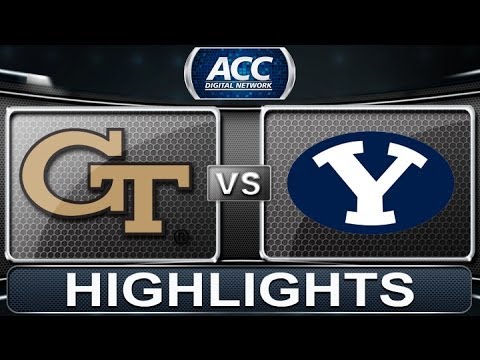 View 70 Items


There's nobody in our program satisfied winning five games. There is nobody in that locker room — players, coaches and staff — that is driving home saying, 'One more win and we're going to a bowl game.' That's not our focus.

—Tony Levine, Houston head football coach
PROVO — Clearly, the University of Houston hasn't played one of the toughest schedules in the country.
But still, the Houston Cougars (5-0) are one of 14 undefeated teams remaining in the nation.
The BYU Cougars (4-2) visit Reliant Stadium Saturday (1:30 p.m. MDT, ESPNEWS) with an opportunity to hand Houston its first loss of the season.
Houston, of the American Athletic Conference, received three votes in this week's Associated Press poll and is one victory away from bowl eligibility.
"There's nobody in our program satisfied winning five games," Houston coach Tony Levine said after Saturday's victory over Memphis. "There is nobody in that locker room — players, coaches and staff — that is driving home saying, 'One more win and we're going to a bowl game.' That's not our focus."
Houston has earned wins over Southern (62-13), Temple (22-13), Rice (31-26), UTSA (59-28) and Memphis (25-15).
While traditionally Houston has been known for its pass-happy, high-scoring offense, its defense deserves plenty of credit for the 5-0 start.
Houston's defense, which is thriving under first-year defensive coordinator David Gibbs, has forced 18 turnovers in 2013. Houston leads the nation with a plus-14 turnover margin. It has allowed just three second-half touchdowns this season.
In last Saturday's victory over Memphis, Houston forced four turnovers and did not allow an offensive touchdown. All 15 of the Tigers' points came on field goals.
"This should open eyes that we're playing defense here now," said linebacker Efrem Oliphant, who recorded a game-high 13 tackles and forced a fumble against the Tigers.
Houston linebacker Derrick Mathews collected 10 tackles, two forced fumbles and had a fumble recovery against Memphis.
BYU, meanwhile, has won three consecutive games, including last Saturday's 38-20 win over Georgia Tech. BYU is two games away from securing bowl eligibility.
Against the Yellow Jackets, BYU jumped out to a 24-13 halftime lead as the offense rolled up 357 yards of total offense, and quarterback Taysom Hill completed 16 of 20 passes for 226 yards and a touchdown.
"Initially, we had a lot of short, quick passes that allowed our offense to get into rhythm," Hill said. "We took advantage and that really allowed us to get in a groove in the first half."
The BYU offense sputtered for much of the second half.
Defensively, BYU yielded 400 yards of total offense and only two touchdowns against Georgia Tech.
"I think we played well," said coach Bronco Mendenhall. "I gauge it a lot by points. With the exception of the last touchdown, 38-13 looked pretty good. I thought we had a really nice plan and a good team. It took me a little bit, as a play-caller, to really get a sense for what they were capable of on third down. We dialed in a lot better in the second half on that."
36
comments on this story
Two of BYU's past opponents, Texas and Utah, staged huge upsets last Saturday. The Lorghorns whipped then No. 12 Oklahoma, 36-20, while the Utes knocked off then No. 5 Stanford, 27-21.
"We're a good team. And we've played some good opponents," Mendenhall said. "Excluding our first game (a loss to Virginia), and trying to gauge where our team was, and having the game won, I think we're playing well. The opponents we're playing, I think, are strong. Texas was and is very talented. … Our game against Utah was hard-fought and they are two good teams playing toe-to-toe. I'm not surprised by those results."