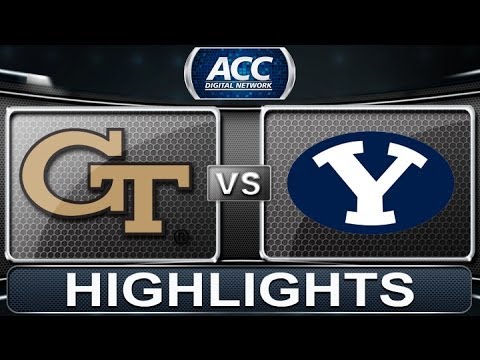 View 69 Items



Spence makes a huge difference. It was so nice having him out there and you can definitely tell when he's gone and when he's back, so it's nice to have him back.

—BYU defensive lineman Bronson Kaufusi on Spencer Hadley
PROVO — Spencer Hadley likely won't take the opportunity he has to play football at BYU for granted anytime soon.
The senior linebacker returned to action against Georgia Tech on Saturday night after serving a three-game suspension, and made an immediate impact. The stat sheet attested to some of that impact, but the larger impact was the lift it provided his teammates
"Spence makes a huge difference," said defensive lineman Bronson Kaufusi. "It was so nice having him out there and you can definitely tell when he's gone and when he's back, so it's nice to have him back."
Hadley, who was originally assigned a five-game suspension due to honor code violations, received news Wednesday that he was cleared to play. University officials determined that he had fulfilled his suspension requirements sufficient to cut his original penalty by two games.
The news came as a complete surprise to all concerned, but was very welcome.
"It was a good day," Hadley said.
"It was great to get a phone call from the director of the University that he's met all his obligations and they lifted their suspension early," added coach Bronco Mendenhall. "It's a celebration and a tribute to him."
Hadley did his best to catch up on game preparations for Georgia Tech's unique option-attack and was used sparingly early. As the game wore on Hadley saw more and more time and made several key plays at outside linebacker.
His first big play came in the form of a sack at the 13:30 mark in the third quarter to end a Georgia Tech possession.
He later added a tackle for loss to help stall another drive and effectively ended any comeback bid late by recovering a fumble with 6:45 left in the game.
Hadley was quick to credit his teammates for any personal highlights.
"It was a great play by Rob [Daniel]," Hadley said of his fumble recovery. "I mean, he did all the work [causing the fumble.] It just popped out and I [dove] on it, but that was fun. It was a lot of fun to be involved in a play like that."
Hadley experienced contrasting emotions during the course of Saturday night's game. While not feeling rusty upon his return, he did feel different being out there than he had prior.
"It was a completely different perspective going into the game today and during the game," Hadley explained. "Usually there are times in the game, on both sides of the ball, when [you think] 'Man, why do I play this sport?' [I] really don't entertain [those thoughts] anymore."
Email: [email protected]
Twitter: @BrandonCGurney