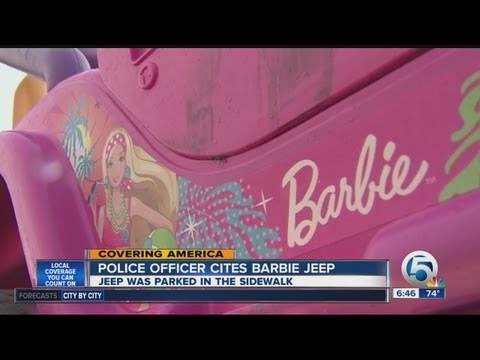 View 2 Items

CEDAR HILLS — Even Barbie has to obey Utah traffic laws.
An officer from the American Fork Police Department was patrolling a Cedar Hills neighborhood when he noticed a hot-pink Barbie jeep in the road blocking a driveway.
As a joke, the officer put a bright orange abandoned vehicle tag on it and moved it out of the road. The citation was made out to "Barbie."
Comment on this story
"I thought the vehicle was obviously going to be impounded," the girl's father told KSDK.
"Unfortunately, I have received my share of tickets. ... This is definitely my favorite ticket that I have received."
The actual owner, 7-year-old Autumn, now knows to keep her jeep parked in the garage.
The policeman believed the citation would be a humorous way to let people know he was patroling the neighborhood.
"We would hope that people would appreciate the fact that we're there in their neighborhood and we're looking out for them and their property," police told ABC15.