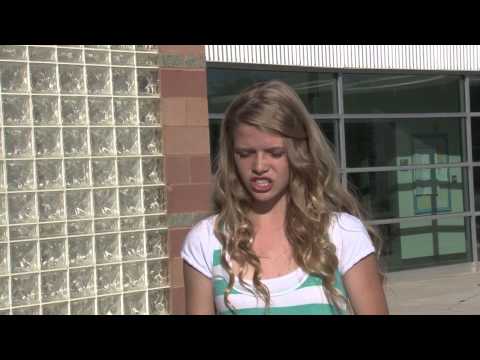 Utah League of Cities and Towns
If you ever want a genuine, honest opinion about something, just ask a child, right? They are a source that you can count on for a straight answer … even at times when the truth isn't really something you want to hear. So it's especially interesting when you learn the observations made by children about everyday circumstances.
Each year, the Utah League of Cities and Towns asks Utah's 4th and 7th graders to write an essay about "Why I Like My Community." The project comes at a time when 4th and 7th grade students are learning about Utah history and provides an opportunity for students to take an introspective look at their hometown.
When the essays are completed, a winning entry is submitted from each class. Then judges, empanelled by the league, evaluate the content with several factors in mind: the descriptive quality of the essay, its logical development and the use of proper sentence structure and punctuation.
A first, second and third place winner is chosen from each grade, and awards are presented as follows:
Comment on this story
First place winners on each grade level receive $100, and the school receives $1,000; second place, $75 and $750; and third place, $50 and $500.
Winners for the 2013 ULCT contest are:
4th Grade
First Prize
Jordan McBroom, Soaring Wings Montessori School, Park City
Second Prize
Nickelle Olsen, Mountain View Elementary, Brigham City
Third Prize
Alexander Osterhaut, Valley Elementary School, Orderville
7th Grade
First Prize
Kamiry Robinson, Kanab Middle School, Kanab
Second Prize
Jaxen Joyner, White Pine Middle School, Richmond
Third Prize
Carolyn Donaldson, Gunnison Valley Middle School, Gunnison
ULCT is a non partisan, inter-local, government cooperative, working to strengthen the quality of municipal government and administration. The League serves as a voice for Utah's 245 cities and towns at the county, state and federal level.