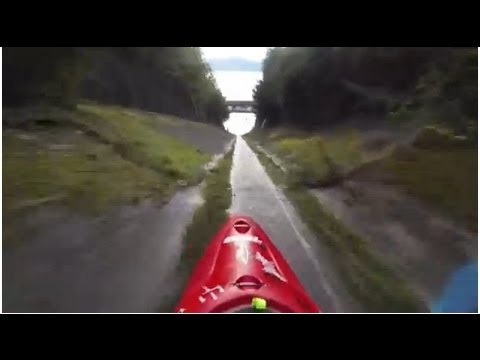 View 2 Items

Canadian whitewater kayaker Ben Marr, 27, is no stranger to high-flying adventure. This adrenaline junkie recently became an online sensation after his YouTube video went viral, showing him kayaking 35 miles per hour down a drainage ditch in British Columbia.
With cameras strapped on, Marr takes viewers on an adventure of a lifetime. The video is pretty impressive considering that he not only flies down the ditch but then splashes into the ocean without even flipping over his kayak.
As of this morning, the video had been viewed more than 1.4 million times.
Marr posted this on his Facebook page: "The Lions Bay Slide is such a good time! Heading back to work after a glorious September, stoked to be posting up footage and photos from the 2013 season."
Justin is a recent graduate of the University of Utah. EMAIL: justingiles22@gmail.com