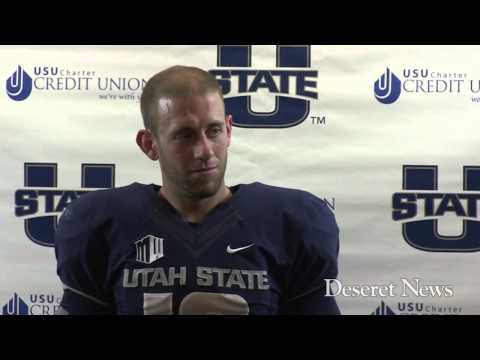 View 5 Items

LOGAN — Chuckie Keeton's injury means a great deal to Utah State football.
11
comments on this story
The dynamic playmaker who chose to make Logan his home following USU's win over BYU in 2010 went down injured in the first half of Friday's football game. Keeton was taken to a hospital for an MRI, but no official news on his status was released.
According to USU players and coaches, while the injury certainly affects the team, it gives the Aggies an opportunity to show why football is, as head coach Matt Wells calls it, "the greatest team sport ever invented."
This video is a compilation of quotes and statements of USU players and coaches following the game on USU's position in the college football landscape following Keeton's injury.
Landon Hemsley is the sports Web producer for DeseretNews.com. Email: lhemsley@deseretnews.com. Twitter.com/EarlOfHemsley