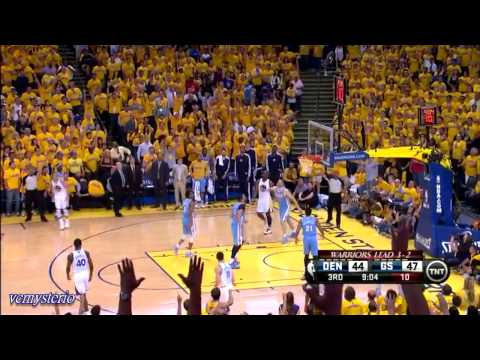 View 3 Items

It's like he's a whole new player now that he's 100 percent. No question it's exciting to think how good we can be with him healthy.

—Golden State Warriors forward Harrison Barnes, on teammate Andrew Bogut
Former University of Utah basketball star Andrew Bogut is ready to move on from his recent-injury past and make a serious contribution to the Golden State Warriors during the 2013-14 season.
A surgically repaired left ankle gave the center fits last season, limiting him to 32 regular-season game appearances. For the first time since his rookie year nine seasons ago, Bogut averaged a single-digit point total, scoring 5.8 points while also grabbing 7.7 rebounds per game in 2012-13.
Now at a self-described "110 percent" healthy, Bogut is prepared to make a significant contribution inside for the first time since being traded to Golden State a year and a half ago.
"It's like he's a whole new player now that he's 100 percent," Warriors teammate Harrison Barnes told the San Jose Mercury News. "No question it's exciting to think how good we can be with him healthy."
Bogut did improve his regular-season numbers from last season during Golden State's playoff run, averaging 7.2 points and 10.9 rebounds during the Warriors' 12 postseason games. He also averaged 1.5 blocks per game and made key contributions during Golden State's first-round playoff series victory over the Denver Nuggets.
Still, he realized he wasn't at full strength during the playoff run and is anxious to put that behind him.
"There were times where I played horrendously and it really affected me," Bogut told the Mercury News. "Even in the Denver games, when I played well, I still didn't feel good doing it. I went home from a couple of those games, and I felt like I'd been hit by a truck."
Bogut, in his final year of a contract that will pay him $14 million this season, said he is in much better condition entering training camp this year after strengthening his ankle during the offseason.
"I am looking better because I have two legs that are functioning the same way," he told NBA.com's Scott Howard-Cooper. "I wasn't in the best shape coming into training camp last season because I couldn't run, I couldn't condition, I couldn't pound my ankle in the offseason. I've had an offseason where I could actually focus on the first month getting the swelling out from the playoffs, getting all the pains and aches out.
"I had a specific program which was tailored toward pushing my ankle to the limit each week, and then if it got better I'd go to the next stage and the next stage and the next stage. And by the time I got to August, I had no setbacks. I've been in full contact training since August. I have no restrictions and I feel great."
Bogut, who acknowledged to the Mercury News there were some "dark days" as he dealt with the injury to his left ankle, realizes he can be a difference-maker on a Warriors team that will be looking to advance further in the playoffs, especially after trading for Andre Iguodala during the offseason.
1
comment on this story
"I think I play a vital position in the NBA," Bogut told the Mercury News, "and it was proven in the playoffs how valuable a big fella is. ... If you can plug the paint up, protect the rim, be vocal out there and grab those rebounds, that's just as valuable as scoring I think. ... I'm OK with the pressure. I firmly believe I can do that."
Bogut's impressing his teammates, too, after losing 15-18 pounds during the summer.
"He's got a lot less body fat and a lot more strength," forward David Lee told the Mercury News. "He looks unbelievable moving around. I played against him (when he was) in Milwaukee a lot. To me, this is the best I've seen him move."
Email: bjudd@deseretnews.com; Twitter: @brandonljudd