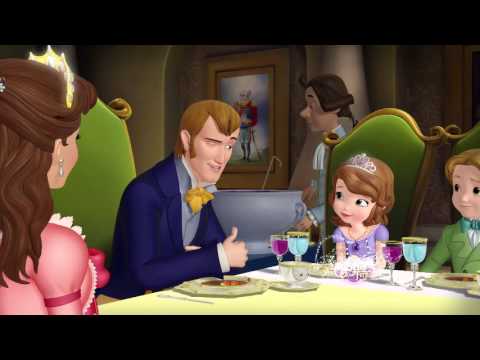 View 2 Items

Young boys between the ages of 2 and 5 are disproving a prevalent myth of children's media: the faulty presumption that boys can't connect with female protagonists.
For example, late last year Bloomberg Businessweek reported the Disney Junior program "Doc McStuffins" had eclipsed "Dora the Explorer" to become "the top-rated cable TV show for preschoolers." That stratosphere of ratings is impossible without a sizable contingent of boys, and in both programs the protagonist is a problem-solving female.
Now "Sofia the First," another kids show headed by a heroine, is gaining steam with its male viewership.
"From 'Dora' to ('The Legend of Korra') to PBS's 'WordGirl,' there are plenty of shows that have hit gender parity by featuring strong female leads and action-packed storylines," Libby Copeland wrote Thursday for Slate.
1
comment on this story
"… Indeed, the recently launched Disney Junior network has managed to draw in more boys than it expected with a show about, of all things, a princess. The 2- to 5-year-olds who watch 'Sofia the First' are 42 percent boys, possibly because the storyline is 'not about just tea parties and ball gowns,' in the words of Disney Junior exec Nancy Kanter, but about Sofia's adventures racing flying horses and learning Harry Potter-like spells."
Tangentially, the popularity of "Sofia the First" is significant enough that a talking Sofia doll has joined Toy Insider's list of "Hot 20 toys for the 2013 holidays" — a grouping of toys that also includes immensely profitable characters such as Elmo ("Sesame Street") and the Minions ("Despicable Me 2").
Email: jaskar@desnews.com