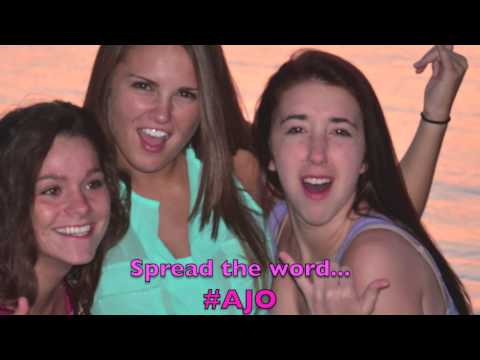 View 22 Items

We didn't know what to do or how to do it. But we knew that lying in bed and crying didn't feel good. We wanted to feel good and honor Alyssa's memory.

—Jason O'Neill
Almost three weeks ago, 18-year-old Alyssa Josephine O'Neill died of an epileptic seizure, only one year after being diagnosed with epilepsy. Since her death, the teen from Pennsylvania has been honored and remembered around the world.
It was Sept. 4 when Jason and Sara O'Neill's oldest daughter passed away after having a seizure in the shower. Alyssa O'Neill, who has been described as "the perfect teenager," was an honor student and was studying nursing at Penn State Behrand.
One of the last messages her parents had received from their daughter was a simple request, asking if they could take her to get a pumpkin spiced latte the next day.
Just days after O'Neill's funeral, her parents and family members decided to honor her memory by fulfilling her request.
"There isn't a protocol for when you lose a child," Jason O'Neill told GoErie.com "We didn't know what to do or how to do it. But we knew that lying in bed and crying didn't feel good. We wanted to feel good and honor Alyssa's memory."
But rather than purchasing the drink for themselves, Jason and Sara O'Neill decided to honor their daughter's kindness by "paying it forward" for 40 customers at their local Starbucks, always writing their daughter's initials, AJO, on each cup.
"We told the manager why, and all the employees were moved, so they all donated drinks until we had bought drinks for 90 people," Jason O'Neill told Today.com.
The family thought the action would stop there, but it didn't take long for their story to hit social media and inspire others to do their own acts of kindness. Facebook and Twitter accounts were created in honor of Alyssa O'Neill and have been flooded with pictures honoring the teen and showing their support.
Messages have been received from locales as varied as Iceland, South Korea, Mexico and England. Stories range from strangers purchasing lattes to an anonymous note left at a restaurant table stating:
"I've covered your bill tonight (tip too). All I ask is that you 'pay it forward' — a random act of kindness in memory of Alyssa O'Neill."
The teen was also honored by friends and family members at her former school, McDowell High, where the entire student body decided to wear purple, her favorite color and the color that represents epilepsy awareness. It was the night of a football game, as well as Alyssa O'Neill's viewing. After learning about the memorial, her family made an appearance at the football field before the viewing.
According to family friend Mike Gallagher, nothing could top the moment when the family walked onto the high school field.
"The family walks in ... the place goes silent. The band stops playing and teams do not take the field. The family walks up to the student section, all painted in purple, and ultimately gets a standing ovation for 15 minutes," Gallagher told radio station WCTL.
Jason and Sara O'Neill have been stunned by the massive response and the kindness they have received, all because of the great legacy their daughter has left.
"My wife and I have said the words 'amazing,' 'awesome,' and 'magical' more than we ever have in our entire lives. We never thought it would spread like this," Jason O'Neill told Today.com. "We're still in disbelief, and every time we think, 'There's no way they can top this,' something more amazing happens."
Most recently a popular country group, The Zac Brown Band, has gotten involved in "paying it forward" for the teen, according to Erie (Pa.) TV News. Alyssa O'Neill's friend Sean Gallagher, Mike Gallagher's son, decided to make a tribute video asking the band to dedicate a song to his best friend at their upcoming concert in Erie.
"I am posting this video to YouTube hoping that someone will help me get a message to Zac Brown," Sean Gallagher posted in the video. "AJO loved your song 'Free.' She was my best friend in the world. We were going to see your show 12/13/13. Because of epilepsy, Alyssa is gone. So would you please sing 'Free' when you come to Erie, Pa., and dedicate it to AJO!"
The video went live Sept. 13 and has officially reached the country group. Mike Gallagher recently spoke with the Zac Brown Band's manager and reported on Twitter that friends and family members will be invited to the December performance. Erie TV News posted a portion of the tweet where Gallagher shared a portion of the band's message.
"(The group's manager) was the kindest man on earth and he said ... 'Hello Mike ZBB wanted to let you know they have watched the video produced by your son Sean. They thought it was amazing and they were so moved."
The O'Neill family has also taken this opportunity to raise awareness about epilepsy. A foundation has been set up and information can be found on the family's Facebook page, AJO Forever in our hearts.
"Alyssa was a great person. She would be constantly helping friends out," Jason O'Neill told Erie TV News. "I think what Alyssa did was that she made everybody around her a better person. I know she made us better people."
Email: [email protected]