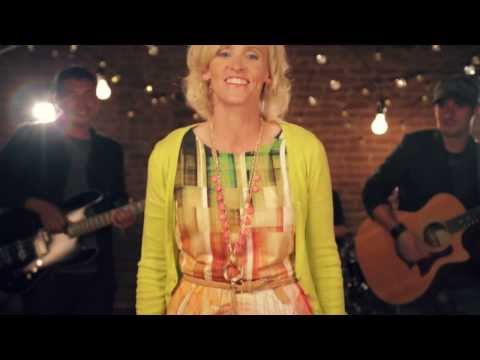 View 4 Items

Hilary Weeks was the first solo Mormon artist to crack Billboard's Top Current Contemporary Christian album list two years ago with her CD "Every Step."
With her latest album, "Say Love," the LDS singer/songwriter didn't want to get her hopes too high.
"The first time, I was just so hopeful it would happen," Weeks said. "It almost seems like it would be harder to repeat. I was thrilled when I got the news."
"Say Love" is on three Billboard charts: No. 9 on the Top Current Contemporary Christian album list; No. 161 on the Top Albums — Billboard Top 200; and No. 2 on the Top Current Albums — Salt Lake City list. Contemporary Christian albums and music and gospel music and albums are listed in separate categories.
"The thing that matters most to me about (being on the chart) is a declaration that this music that I write is about the Savior and it is, indeed, Christian music," said Weeks, who serves as a Relief Society teacher and a den mother in her ward of The Church of Jesus Christ of Latter-day Saints.
"It's at the core of who I am and everything I do," she said of being a Christian. "So to be able to write about what I care most about, which is the Savior and our beliefs, that's just a real blessing."
Both "Say Love" and "Every Step" were produced through Deseret Book's Shadow Mountain Records music label.
"It shows just how strong her fan base is and how well her music connects with people of faith," wrote Bob Ahlander, director of music at Deseret Book, in an email. "We couldn't be happier for her."
Of the 10 songs on "Say Love," six have religious themes and the other four have upbeat, positive messages. The songs aren't overtly religious and all include messages of hope, such as starting over after making mistakes.
Ideas for her music come from just about everywhere, including her experiences, things she sees or experiences others share with her.
"Lots of times, people are just open enough to share some personal and tender things that have happened to them," Weeks said. "As I think about what they've experienced and what they've felt, a lot of times a song will come from that.
"Especially the songs that are deeper and meant to be a comfort in a time that's difficult."
Like the song "Even When," which is about Jesus Christ loving each person regardless of what they do.
"No matter what we're going through, no matter where we are in our personal growth and no matter what we are trying to overcome, the Savior still loves us," Weeks said. "No matter what, even when and through and still."
Weeks said this message is one that at times she needs to hear.
"It's sometimes what my heart feels. It's sometimes what I need to hear," Weeks said. "I just put it to music."
"Another Second Chance," which was one of the more difficult songs to put together, came out of an experience that was shared with her along with a talk from April general conference from Elder Craig A. Cardon of the Seventy titled "The Savior Wants to Forgive."
"I love the concept behind that song," said Weeks, who wrote and rewrote the song and ultimately collaborated with another artist on it. "We all find ourselves in a position where we need a second chance and another second chance and another one. We find ourselves just making sometimes the same mistakes — we don't want to and we all keep going, but we just still hope for another second chance."
And there are other songs that are meant to be more carefree and fun.
She saw the words "It's a Good Day to have a Good Day" on a spiral notebook and thought that could be a song title. And "It's a Good Day" shares the power of having a positive attitude regardless of the rain or sunshine.
A music video for "Say Love" is about the value of spreading kind words to others, including delivering some of those messages via paper airplane.
For the video, it shows her writing the messages and then sending the airplanes flying off a building, which was a parking garage in Provo.
Two girls, who were 9 or 10, found one of the airplanes and read it, Weeks said. "I looked down off the garage just as they did. They opened it and they squealed and went running towards their parents. It was amazing."
Sometimes she can go straight to the piano and write, and other times, she can't get to a piano immediately or the idea needs to simmer for while.
Overall, "Say Love" was one of the hardest CDs to put together, said Weeks, who is a fan of contemporary Christian musicians Andrew Peterson and Nichole Nordeman.
Some of the songs came quickly, others took longer and some song ideas didn't quite come to fruition.
Weeks is a frequent presenter at Deseret Book's Time Out for Women events and runs the website BillionClicks.org that invites others to note and share positive thoughts and experiences. In May, she helped spearhead the "Clicks for Moms" effort during the month through BillionClicks.org, and about half a million were logged then.
"I love that music is a companion to someone no matter what kind of day they are having and no matter what mood they are in," Weeks said, whether it's a celebration or a need to be uplifted. "A song can always be a friend."
Other Mormon artists have been on Billboard's classical charts, including violinist Jenny Oaks Baker and pianists Josh Wright and Paul Cardall. The Mormon Tabernacle Choir, which is produced under its own label, has frequently been on and at the top of the Classical Traditional chart.