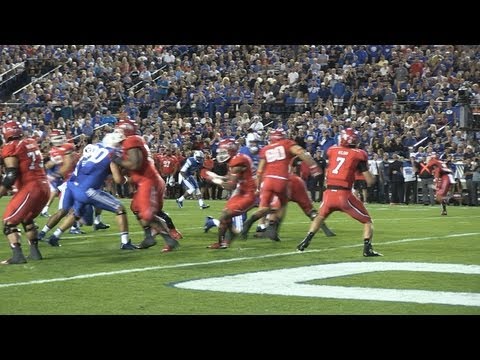 View 12 Items

SALT LAKE CITY — Travis Wilson was named the National Offensive Player of the Week by Athlon Sports following Utah's win over in-state foe BYU.
5
comments on this story
If you ask head coach Kyle Whittingham, this is just par for the course. Whittingham, in his weekly press conference, said there is not a single thing Wilson is doing poorly. He said while Wilson can still stand to improve in many areas, his growth has been remarkable, and the on-the-field results have shown that.
Wilson said that although he was very happy to beat BYU and celebrated hard afterward, it's time to move on from the rivalry win and look ahead to the UCLA Bruins next week.
On a mobile device? Watch the video on YouTube.
Landon Hemsley is the web sports producer for DeseretNews.com. Follow him at facebook.com/earlofhemsley and on twitter.com/earlofhemsley