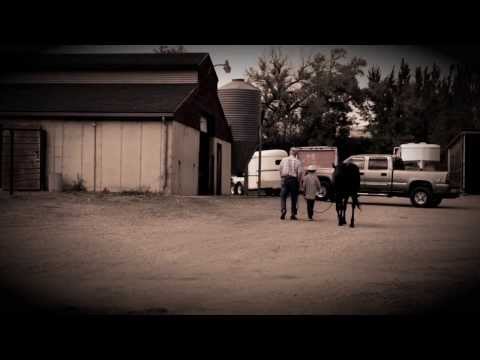 View 3 Items

Throughout his career as a football player, and now veteran coach of BYU's football team, Bronco Mendenhall has heard his share of whistles, from the referees on the field to the countless fans. But only one whistle was so distinctive and carried with it such special meaning that Mendenhall could distinguish it from a crowd of thousands — his dad's.
"I swear I could pick out his whistle if I made a play," Mendenhall said. "The rest of the crowd could have been booing, and if I heard that whistle it was like, 'Man, I did something good!' " That whistle signified a vote of confidence, a cue to keep going and a reminder that his dad was there for him.
Mendenhall's father, Paul Mendenhall, always stood out in his son's life as his best exemplar and support. Bronco Mendenhall learned by example not to waste his time doing something that he wasn't going to do right — whether that was playing sports, working the ranch or being a dad.
"I don't ever remember a time, from being 10 years old 'til now, 47, where I saw my dad doing anything that I didn't think was right," Bronco Mendenhall said. "He has been a most consistent example of always doing what's right."
Paul Mendenhall's refusal to do anything half-way included fatherhood. In fact, he moved his family to a ranch as much to ensure a strong relationship with his son as anything else. "I wanted … to get something for him to do where we could work together and we could be tight."
He succeeded. "There wasn't a time where he wasn't accessible to me," Bronco Mendenhall said, who even now with the demands of his own family calls his dad almost every day. "He's accessible all the time, and so I get not only the quality, I get the quantity."
Bronco Mendenhall knew that his dad was always there for him, and that meant he was truly there. "If you're going to be at the game, be at the game; and the car is where the cellphone stays," Bronco advised. "Don't do business and watch the game because you're really sending a message to your son or daughter that they are one of the things you're doing but they're not the thing."
While Bronco Mendenhall took on sports through his own ambition, and only later told his parents he had signed up, his dad was always there to help him attain excellence. Paul Mendenhall expressed concern about parents who pressure their children into the game for their own satisfaction and honor, but said if it really is the child's desire to play, "then let's do everything in the world we can do to support them and help them achieve the best that they can do."
Bronco Mendenhall's accomplishments prove that his dad walks his talk. And now, feeling like "the luckiest kid ever" because of the invaluable lessons he learned working with his dad, Bronco has returned to the ranch with his own family to offer his kids the same experiences. "It's an amazing choice. I came back to try to replicate what I had," he said.
Now if he can just learn to duplicate that whistle.