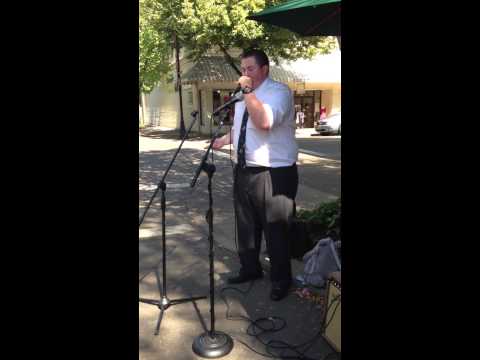 View 4 Items

Recently, the McMinnville Downtown Association posted a video of a Mormon missionary performing a three-minute long beatbox while at a farmers market in Oregon while serving in the Oregon Salem mission.
This isn't the first time Elder Parker Kane has showcased his talent on YouTube, however. The young man has a channel of his own called PK elitebeats with 21 videos featuring his beatboxing skill. According to his channel, Kane competed in the Pocatello Fair Talent Idol Competition in 2010 and 2011, where he won the grand prize in the 2010 competition. Kane also has created his own profile on Mormon.org.
Kane's most recent video during his LDS mission in Oregon has already received more than 6,000 views with some comments expressing hopes that his talent will help while serving a mission.
"Love this," Sharona wrote online. "Very fun and from my hometown. I hope lots of folks wants to learn about the Gospel after hearing/seeing this."
Other Mormon missionaries have also been highlighted on YouTube and received a viral reaciton. Elder Cole Payne, serving in Henderson, Texas, was recently featured on national news outlets for his dunking skills that were captured in a YouTube video.
Email: [email protected]