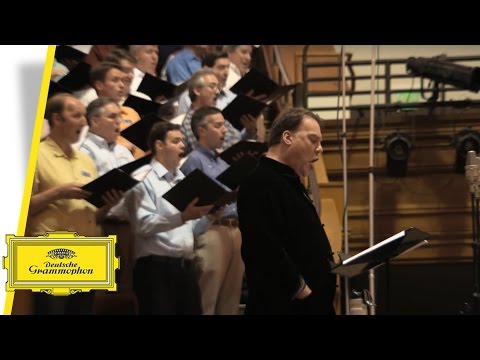 View 3 Items


"HOMEWARD BOUND," by Bryn Terfel, Mormon Tabernacle Choir and Orchestra at Temple Choir, Deutsche Grammophon, $18.98
Bass-baritone Bryn Terfel brings a Welsh flair to the Mormon Tabernacle Choir and the Orchestra at Temple Square's newest CD, "Homeward Bound," released this week. The 18 songs include a collection of favorites, hymns, classical music and folk songs from both American and European traditions that provides a musical depth that evokes the Welsh pioneer heritage of many of the first and current choir members.
The arrangements highlight both Terfel's incredible bass-baritone voice and the 360 voices of the Mormon Tabernacle choir.
It opens with "What a Wonderful World" and is followed by the title song, Marta Keen's "Homeward Bound." The CD also includes "Battle Hymn of the Republic," "Shenandoah" and George Frideric Handel "Lascia ch'io pianga" from Rinaldo.
The arrangement of "Cwm Rhondda" combines both Welsh and English in the familiar hymn "Guide Us, O Thou Great Jehovah." Also, "Faith's Call" by Welsh composer Paul Mealor, was commissioned for this CD and speaks to pioneer John Parry, of North Wales, who immigrated to the United States, went west to Utah and helped organize the choir that would become the Mormon Tabernacle Choir, and the other singers from his homeland.
Norwegian soloist Sissel, who has previously sung at one of the choir's Christmas concerts, is featured on "Shall We Gather at the River" and "Give Me My Song" and mezzo-soprano Tamara Mumford is featured in "Ave verum corpus," which Welsh composer Karl Jenkins wrote for Terfel in 2005.
"Homeward Bound" shares a unique and interesting combination of songs and voices that represent different cultures.
Email: rappleye@deseretnews.com Twitter: CTRappleye