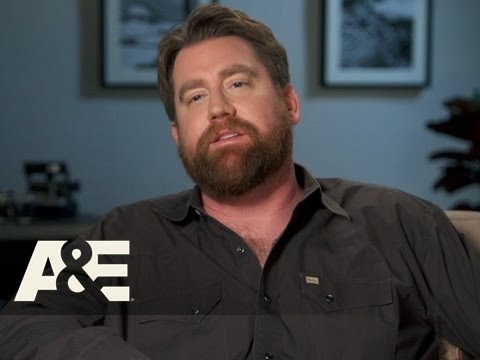 View 5 Items


According to A&E's latest reality show, a "modern dad" has a hard time telling the difference between a baby diaper and a baby wipe, he can't handle responsiblity and he's definitely not as capable as mom.
"Being a stay-at-home dad gives you permission to be a kid again," one of the show's previews stated.
The media has used husbands or fathers as the punch line for years. If you watch TV, then you've most likely witnessed the portrayal of the modern-day husband and father as lazy, incompetent and stupid. But A&E's latest "reality" show, "Modern Dads," seems to have been the last straw, and viewers are speaking up.
In the Chicago Tribune, Heidi Stevens wrote a review of the show's first few episodes in her article "'Modern Dads'? More like warmed over stereotypes." Stevens warned future viewers that while the show claimed to show a series of "modern families," in reality it's simply the same dad jokes that have existed for years.
"I watched three preview episodes available for the press, and I was struck by how hard this show strains to remind us that these dads are, above all, dudes," Stevens wrote.
"Why call a show 'Modern Dads,' built on the idea that parenting doesn't look like it used to, and then saddle us with the same thing we've seen for decades? Why not find dads who are less interested in proving their manhood and more interested in proving their humanity?"
Stevens continued her point by expressing her desire to see real-life dads who have a brain and care about their kids.
"They're hiding in plain sight. They don't need their wives to remind them not to bring pot-laced treats to a birthday party. They don't bemoan monogamy. And they don't compare their 5-year-old daughters to women they've dated."
Several viewers responded to Steven's review after viewing the first episode, which aired on Aug. 21. One dad, Dave Plotkin, wasn't too keen about the exaggerations he so often sees on TV that in fact end up affecting him in real life.
"I am a father of three awesome kids, all 5 and under. It's not easy. It's also the best thing I've ever done. I've flown planes and jumped out of them. I've traveled to some very cool and interesting places around the world. So when I say having kids is the best thing I've ever done, that's pretty big," wrote Plotkin.
"I love my wife. I rarely watch TV, but am looking forward to football season. I do crafts with my kids, take them on nature walks, go on bike rides with them, take them to the park, the pool, etc. I truly enjoy that. So when people say to me, 'Oh, are you Mr. Mom today?' or 'You must be baby-sitting,' I get angry. I'm not Mr. Mom. I'm my kids' father. I'm not baby-sitting. I'm doing what any good parent should be doing: parenting."
Mark Matson's letter to the Chicago Tribune was also shared, as he expressed what was most important to him as a real-life dad.
"As a dad of four and a husband of 16-plus years, reality for me (and, coincidentally, my deepest sense of joy and fulfillment) comes from loving and serving my family. I love seeing my wife living out her strengths and reaching for her dreams, and living in a committed, monogamous marriage," Matson wrote.
Scott Neumyer with Rolling Stone magazine also recently chimed in on the new reality show in his article "A Modern Dad on 'Modern Dads.' " Neumyer expressed that the show was nothing but a disgrace to any dad, especially any real-life stay-at-home dad.
"If, for some reason, hundreds of years from now, the only example people have of what a 'modern dad' looked like is this first episode of 'Dads,' they would assume that all fathers were nearly incompetent, barely interested in their children, completely obsessed with picking up women (solely for the purpose of getting them back to their bed), and basically unable to do anything without the help of their wives (including, but not limited to, diaper changing, feeding, and woodworking). They'd be completely horrified," Neumyer wrote.
Rolling Stone magazine also reached out to real-life fathers to get their opinion of the not-so-real reality show. Jeff McDonnell, a father of 23-month-old twins (one boy, one girl) was able to describe the show's biggest downfall, the lack of actual father-daughter or father-son interaction.
"The show is flat and boring, and we don't see the kids nearly enough," McDonnell told Rolling Stone. "I want to see the real dads and the real interaction with their kids. That's when funny things happen. Unfortunately, 'Modern Dads' didn't show any of that. Instead we just got a bunch of guys standing around talking and sometimes holding their kids."
Email: spetersen@deseretnews.com