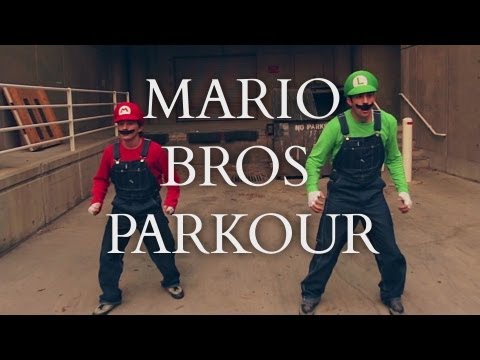 View 5 Items

Nintendo characters Mario and Luigi have battled the dangers of the deep sea, underground pipes and Bowser's castle, and a YouTube video by Warialasky now shows the duo doing parkour in some of Utah's urban areas, namely Salt Lake City.
"We figured that people would absolutely love it if we showed them Mario and Luigi ... actually doing what they do in the game," said Casen Sperry, one of the video's creators, in an interview with Deseret News. "All that we needed to do was create that 3-D world, so we put the question blocks in, we put the coins in ... so it was really Mario and Luigi ... in their world doing what they do, and it translates so well into parkour."
Mike Brown and brothers Casen and Landon Sperry made the video with stuntmen Christian Russell (Mario) and Ronnie Shalvis (Luigi) doing parkour in various cities, including American Fork, Herriman, Provo and Salt Lake City.
2
comments on this story
"We focused on Salt Lake because we wanted the urban feel," Casen Sperry said. "A lot of what Mario does is he's running around in an area that looks like a bunch of bricks. We figured that the best way to really put Mario and Luigi into a modern ... setting is have them be in a populous city with all this cool architecture, and it lends itself better to parkour."
Brown and the Sperrys started their YouTube channel about two years ago, and they specifically focus their videos on action movies and video games. Casen Sperry said they plan to do more parkour videos in the future.
Abby Stevens is a writer for the DeseretNews.com Faith and Family sections. She is a graduate of Brigham Young University–Idaho. Contact Abby at astevens@deseretdigital.com.