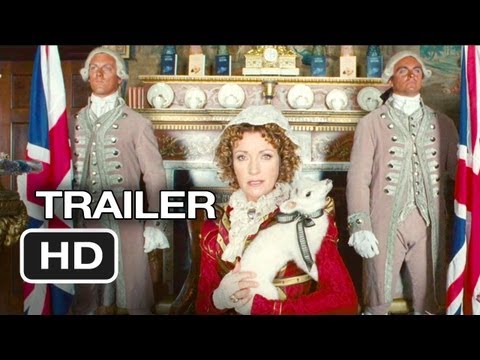 View 5 Items

"AUSTENLAND" — 3½ stars — Keri Russell, JJ Feild, Bret McKenzie, Jennifer Coolidge, James Callis, Georgia King, Rupert Vansittart, Ricky Whittle, Jane Seymour; PG-13 (mild language, suggestive content and innuendo)
"Austenland" is a lighthearted and romantic comedy that is delightful to watch and doesn't take itself too seriously.
Jane Hayes (Keri Russell) is a 30-something who is obsessed with all things Jane Austen. She has the tea cups to prove it and has deemed Mr. Darcy as the perfect man — specifically, Colin Firth as Mr. Darcy in the BBC version of "Pride and Prejudice." But he's fictional, and all of the men in her real world simply don't measure up.
To help gain perspective, she finds a pricey Jane Austen immersion experience, sells her Toyota Tercel, leaves behind her Mr. Darcy cut-out (which has been punched by a guy) and heads to England.
The immersion experience, run by the very proper Mrs. Wattlesworth (wonderfully executed by Jane Seymour), includes actors playing potential love interests for each of the three women — Hayes, now known as Miss Jane Erstwhile while at Austenland; Miss Elizabeth Charming (Jennifer Coolidge), who is in it because it sounded like fun; and repeat attendee Lady Amelia Heartwright (Georgia King). There are formal dinners, turns around the garden, other Regency-era activities like croquet, needlepoint and shooting, and no modern contraptions like cellphones (but electricity and plumbing are thankfully allowed).
The experience is expected to end with a formal ball and a proposal for the ladies.
What Jane finds is a roller coaster of emotions as she navigates her heart and her expectations of what was supposed to be a simpler era along with attempting to figure out who is acting and who isn't — and what may be scripted and what isn't.
"It's a dangerous game to play," Mr. Nobley tells Jane of matters of the heart as the lines between acting and reality are at times difficult to distinguish.
Russell gives Jane a realistic yet sweet personality that is easy to root for and laugh with as she navigates the world of Austenland.
Coolidge's performance as Miss Charming is cause for most of the laughter as her spot-on and unpredictable lines throughout the film nearly steal the show. Director Jerusha Hess said during a Q&A at the Sundance Film Festival that Coolidge came up with the zingers on her own.
The other members of the cast — King as Lady Heartwright and the estate's gentlemen: JJ Feild as Mr. Nobley, James Callis as Col. Andrews, Ricky Whittle as Capt. George East and Bret McKenzie as Martin — play actors portraying Regency-era characters, with varying degrees of spunk and hilarity.
It's based on the book "Austenland" by Utah author Shannon Hale, who co-wrote the script with Hess, and it's produced by Twilight author Stephenie Meyer's Fickle Fish Films.
While poking fun at another era can tend to end up with corny or sarcastic stereotypes, "Austenland" doesn't sink to that and is still fun and humorous.
Comment on this story
And keep an eye out for the travel agent, who is played by Hess' husband, Jared, and a cameo from Hale in the ballroom scene.
"Austenland" is an enjoyable film where laughing — or a least a few chuckles — simply can't be helped for men and women alike.
It opens Friday at the Broadway Centre Cinema in Salt Lake City. Go to www.sonyclassics.com/austenland/dates.html for other screenings nationwide.
"Austenland" is rated PG-13 and has mild language, suggestive content and innuendo; running time: 97 minutes.
Email: rappleye@deseretnews.com Twitter: CTRappleye