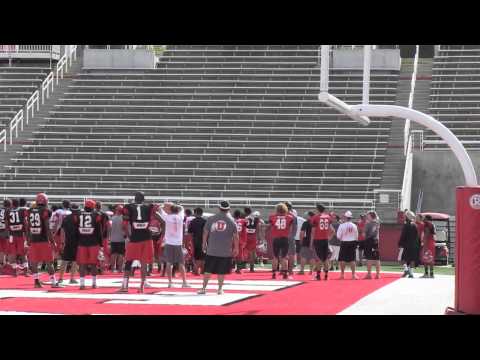 View 2 Items

SALT LAKE CITY — Conner Manning is third on the University of Utah's depth chart, but if his arm strength is an indicator, the Utes will be in good hands if his services are needed.
At the end of a competitive practice drill Tuesday morning, the Utah offense and defense were tied. To settle the score, the defense challenged Manning to throw a football over the south bleachers of Rice-Eccles Stadium.
Manning only needed two tries to pass the test, and the Ute defense did some extra running to make up for the loss.
"It's a plus for us," Utah linebacker L.T. Filiaga said.
Landon Hemsley is the sports web producer for DeseretNews.com. Email: lhemsley@deseretnews.com. Twitter.com/EarlOfHemsley