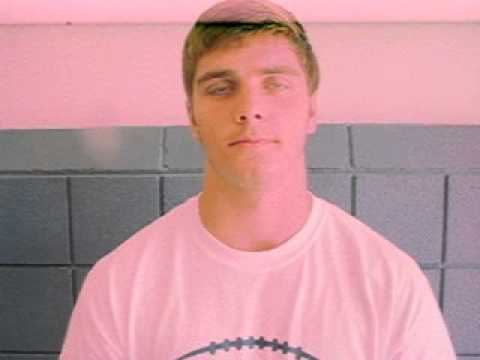 View 7 Items

Football is football. There's really only one way to do it — you've got to put your nose down; you've gotta grind; you've gotta get to work. The values of football are not going to change. So I'm really excited to be able to give back because this (program) really shaped who I am today.

—Jantz Afuvai, Bonneville football head coach
WASHINGTON TERRACE — Do things the right way, be patient, don't panic, and enjoy the ride — bumps and all.
Do that, and someday gridiron glory will again be yours.
That's the dream that Bonneville High's first-year head football coach, Jantz Afuvai, has for the Lakers' proud program, which was a perennial region title contender and state playoff participant for nearly four decades before things started going south about eight years ago.
Afuvai, a former Bonneville High standout who went on to have a stellar collegiate career as a linebacker at nearby Weber State University, becomes the Lakers' fourth head coach in the last four years.
That's certainly not a recipe for success and makes it impossible to have any semblance of continuity in the program. But Afuvai is in it for the long haul and refuses to be frustrated if the turnaround does not happen overnight.
"For me, the biggest thing was trust because of what's happened here," he said. "These guys have been shellshocked, and they've heard the same spiel for the last two head coaches, so they're skeptical.
"My biggest thing was, 'I'm gonna show you. I'm not gonna tell you; I'm gonna show you.' And I hope that I've made an impact that way. Football is football. There's really only one way to do it — you've got to put your nose down; you've gotta grind; you've gotta get to work. The values of football are not going to change. So I'm really excited to be able to give back because this (program) really shaped who I am today.
"As soon as I got this job," Afuvai said, "I started seeing such a big impact that a head coach has on his program and that's reflected on his kids. And the kids know right away whether you're invested or not, whether you're committed. I've got a lot of kids looking up to me to lead, and I'd better get it right."
And while he'd love to see the Lakers quickly return to those glorious days when they were piling up victory after victory under their venerable coach, Thom Budge, who won 237 games before his retirement in 2005 and his untimely death in 2009, Afuvai realizes that it might take awhile to turn things around.
And he's more than willing to work his very hardest at it — and wait patiently for good things to happen.
"I'm focused on the process. I'm not focused on the end result or the win column," he said. "Over the years, I've learned to enjoy the ride — enjoy the adversity that comes with this game, the true life lessons you learn. No matter how many times you get knocked down, it doesn't matter how many times. You've got to get back up and reload and refocus.
"The beauty of football, which is unique to any other team sport, is that 11 guys have to commit to one another every single play. And then you have to reset and do that over and over again, so there's a lot of moving parts and everybody has to do his job. If one guy doesn't do his job, then the play's not going to be successful.
"Being able to teach that concept to these kids has been the most rewarding experience of my life," Afuvai said.
He previously spent seven seasons here as an assistant coach, first under Budge and then for Matt Williams, and he spent the past two years coaching at Ogden High.
In his first head coaching job, he's got some kids in the program who are difference-makers and will do their darnedest to help the Lakers return to their more customary winning ways they enjoyed for four decades.
At quarterback, senior Kysen Hall will get the call.
"He's got a really good arm; he makes great decisions in his read progressions; and he's got great feet," Afuvai said. "So we're gonna rely on him to not only pass but run.
"I expect our quarterbacks to be the toughest guy on the field, bar none. They have to know every position, what every position blocks, so if I needed to put our quarterback in at center, he could make the calls and run the scheme. So our quarterbacks are expected to know what everybody else on the field has to do."
Hall will be backed up by junior Sealun Erskine, who also plays a couple of receiver spots; senior H-back Mitch Russo, who "has quick feet and will be fun to watch;" senior Jordan Howe, who is "shifty and makes good decisions on his cuts;" and junior Bryan Burns, who will play at a variety of skill positions, as well as at strong safety.
Senior center Cole Combe is "the toughest kid we have, and he's not afraid to go against anybody," Afuvai said. "He might not win every fight, but he's gonna fight — every ... single ... time. He's really impressed me. He's very quiet but he gets the job done."
And senior wide receiver Drake Dalton "is going to be a huge asset to our team," the Lakers coach said, with junior Alex Croyle also a member of the receiving corps.
Ammon Eberhard is a "great linebacker who fills the hole, and he's hard-nosed," said Afuvai. "I kinda have high expectations for those 'backers because that's kinda my specialty. He's not afraid to get in there and get dirty, either, so I'm expecting a lot from him."
Dezmond Chacon is a senior tight end and defensive end who brings good energy to the team after moving to Utah from Washington state. Junior Connor Halterman will also see playing time at tight end.
"We have a lot of juniors on the offensive line — Will Galbraithe, Ethan Atagi and Devin Carter," Afuvai said, noting that Gabe Smout is a senior who will play on both the offensive and defensive lines.
"We're gonna rely on our offensive linemen, and if we don't get it done there, we're done," the Bonneville coach said.
On the defensive line, Smout, Galbraithe and junior Ethan Sorenson will see action, with junior Connor Halterman at linebacker along with Eberhard, Dalton and senior Bobby Crofts.
Burns, who Coach Afuvai says is "as tough as they come and not afraid to bring the wood," will play strong safety, and Erskine, Russo and Croyle will get plenty of playing time in the defensive secondary.
The Lakers' kicker will be sophomore J.T. Woods.
Afuvai graduated in 1993 from Weber State, where he played middle linebacker and was named to the all-Big Sky Conference team his senior season. He credits his college coach, former WSU defensive coordinator Paul Arslanian, for teaching him many vital things about the game, including the 4-3 defensive scheme Afuvai has adopted variations of it for his own teams. He played professionally in Germany before deciding to go into coaching.
"I wanted to stay in the game in some way or another, but I really thought I was just gonna play football the rest of my life," he said with a laugh. "... The coaching part is the next-best thing once you're done playing. I fell into that, and I absolutely loved it and it's just kinda been home for me ever since.
"Every fall I've never gone, that I can remember, a year without football, either playing or coaching."
He's been blessed with a very supportive wife who has allowed him to follow his dream, and now Coach Afuvai is going about the business of putting things in place at the school where it all started for him.
He feels confident that, in time, the Lakers' proud program can return to prominence.
"If you take care of the little things, the big things take care of themselves," Afuvai said. "I'm not worried about, 'You've got to turn that program around and win.' No, I've got to take care of the little things.
"We've got to have rules; we've got to have boundaries; we've got to have established protocol that we're going to follow. And then within that parameter, we're going to be successful because we're gonna deal with the process and all those things that come out of it. We're gonna baby-step this thing to where it needs to be. If we're not doing the right thing at home, if we're not doing the right thing in the classroom, then it's not gonna work.
"We've got athletes and we've got great kids who know how to play football," he said. "We've just got to put 'em in position to be successful, and the coaching staff that I have can do it."
Bonneville Lakers at a glance
Coach: Jantz Afuvai takes over this year as head coach at his alma mater, becoming the Lakers' fourth different head coach in the last four years. It is his first head coaching job.
Offense
(5 returning starters; spread)
Senior playmakers Kysen Hall, Mitch Russo, Drake Dalton, Jordan Howe and Dezmond Chacon are being counted on to help spearhead the Lakers' attack, along with juniors Sealun Erskine, Bryan Burns and Alex Croyle. Cole Combe and Gabe Smout will lead the way up front for a team that must vastly improve after scoring an average of just 12 points per game in league play last year.
Defense
(3 returning starters; 4-3-4)
Afuvai made his name in this game as a hard-hitting linebacker at Bonneville High, Weber State and professionally in Germany. Now he brings the 4-3 scheme he learned from former Weber State defensive coordinator Paul Arslanian to the Lakers, and there's plenty of room for improvement after they allowed an average of more than 35 points per game in league play last year. Linebackers Ammon Eberhard, Drake Dalton and Connor Halterman will lead the way along with safety Bryan Burns. Gabe Smout, Will Galbraithe and Ethan Sorenson lead the charge up front, and Mitch Russo, Sealun Erskin and Bobby Crofts will aim to make an impact.
Coaches preseason Region 5 straw poll: Sixth
Deseret News Region 5 prediction: Sixth
Bottom line: The Lakers have had just one winning season since 2004, a far cry from the program that was a perennial region contender and state playoff team virtually every year for nearly four decades. Turning them back into a winning title contender won't happen overnight, so fans need to be patient with the program under Afuvai — Bonneville's fourth different head coach in four years. Given time, Afuvai could very well be the answer and get this proud program back on track. It will definitely take some time, though, but Afuvai's approach — do things the right way, have patience, don't panic, and enjoy the ride, bumps and all — would seem to make him the right man for the job.
Bonneville coaching history
2013 — Jantz Afuvai (0-0)
2012 — Tyler Gladwell (3-7)
2011 — Randy Johnson (5-5)
Comment on this story
2006-2010 — Matt Williams (21-31)
1975-2005 — Thom Budge (239-104)
1973-1974 — Brent Hancock (14-5)
1968-1972 — Larry Kneves (32-16)
1962-1967 — Unknown (24-29)
1960-1961 — Harry Burchell (7-11)
.....
Deseret News First Team all-staters the past 10 years
2009 — Connor Stephens, DL
2007 — Jim Eskelsen, OL
2004 — Devon Holbrook, WR
2004 — Aric Hutchinson, SP
2003 — Andrew Rich, DB
To view second team and honorable mention all-staters through the years, check out the Deseret News All-State Archives.