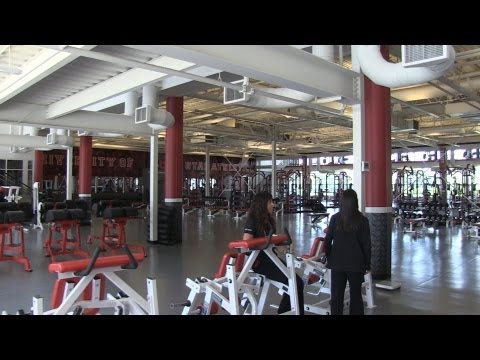 View 3 Items


"Arms race."
It's become the catchphrase for describing the struggle of college football programs to become bigger and better than their counterparts.
Good luck finding out where "arms race" as a football term came from. CBS News' "60 Minutes" used the term in documentation of the struggle found in the college game but didn't actually explain its roots.
Despite its ambiguity, the phrase has been used to describe many particulars of the general competition between college football programs. That includes facilities.
With its own new complex, the University of Utah joins three other Pac-12 programs who have recently upgraded their resources in the continuous battle to attract recruits and assure they are efficiently trained and pampered after actually committing.
USC (John McKay Center), Oregon (Football Operations Center) and Arizona (Lowell-Stevens Football Facility) join Utah (Spence and Cleone Eccles Football Center) as among those who have made the most recent renovations — all within the last year — in the western BCS conference. Rankings of the facilities follow an assessment of three common themes among them: player development resources, luxuries available and how they influence the program's image.
(It should be said to begin that Oregon and USC's complexes have been rated elsewhere as two of the 10 best in the NCAA.)
Here's a look at the ranking of these facilities.
Rhett Wilkinson is a project manager for UtahPolicy.com and hails the true-blooded Aggies from Utah. The co-founder of magazine Aggie BluePrint.com, he's been an intern for the Deseret News and other publications. [email protected] | @wilklogan