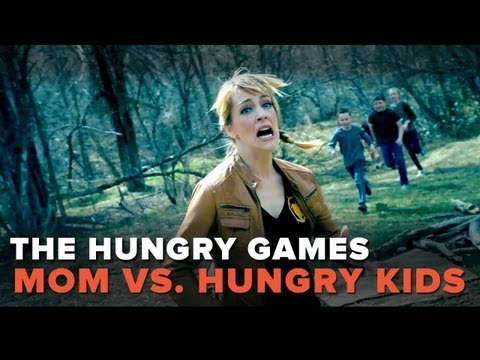 View 35 Items





Gracie Moore is a mother of three who would just like to find some clean entertainment she can bring her family, including three children, to see.
When she takes her family to a stand-up comedy act that isn't all that family-friendly, Gracie, who was part of comedy club in college, decides to start her own all-woman troupe.
But finding a half dozen women who are funny, plus just coming up with a name and sketches, not to mention gigs, doesn't always go as planned — in a humorous way.
Gracie is the lead character played by Lisa Valentine Clark in "Pretty Darn Funny," the first Mormon scripted comedy series that launched in April 2012. Now they are gearing up for more laughs as the second season launches on Monday, Aug. 19.
Season 1 includes six Web episodes that are about 8 minutes long and show how Gracie establishes the comedy troupe and comes up with the name "Pretty Darn Funny," as well as showing the troupe's first gig.
Two other videos — "The Hungry Games Parody" and "Jane Austen is My Homegirl" rap — were also released, and all eight are available online at prettydarnfunny.com.
Creating 'Pretty Darn Funny'
Jeff Parkin, associate professor of theatre and media arts at Brigham Young University, and Jared Cardon, an adjunct professor, had worked on "The Book of Jer3miah" Web video series in 2009 that was targeted at teenagers. "It got a really great response," Parkin said.
Parkin and Cardon, who are the creators and executive producers of "Pretty Darn Funny," noticed that there is a lot of Web-only entertainment, but the humor and taste levels were generally not family-friendly.
Both noted the impact of strong women in their lives from their mothers and wives and how the blogosphere has given mothers a way to share "deep, authentic stories," Cardon said.
The idea of a mother taking control of her entertainment choices and starting her own comedy troupe was born. They knew Clark from previous projects and pitched the idea to Deseret Book, which sponsors the series. "Pretty Darn Funny" is produced by Tinder Transmedia.
In the first season, Parkin, Cardon and Clark used a writing class to help script the first season's episodes. For season 2, they brought together a team of writers, including Parkin and his wife, Cardon and his wife, Clark and two other parents.
"The writers are ... parents all in different stages of parenting," Cardon said. "Writing meetings had kids running around."
Ideas come from things the writers see in everyday life.
"The real, authentic comedy is where it's observing life," Clark said, whether it's moments as a stay-at-home-mom that seem too ridiculous to be true to you-wouldn't-believe-what-happened-to-me things that have actually happened to those on the writing team.
"As a writing team, we shared stories of, 'This is what happened to me once,' " Clark said. "It's really, really fun."
The idea for "The Hungry Games" came from Clark's own family. It's a parody on "The Hunger Games" where a mom is doing the best she can to constantly feed the ever-growing pack of hungry children and just wants a night off from worrying about dinner.
"My 13-year-old said at dinnertime that he could eat all of his dinner and still be hungry," Clark said of where the idea originated.
The series has had more than 400,000 views, said Parkin. YouTube also measures engagement, or how many viewers watch the entire episode, and the first season had 26,383 hours of engagement.
"This is equivalent to 72,084 episodes of '30 Rock' or 3,165,966 30-second commercials," Cardon said.
The creators recognize that people always don't have time to watch a 45-minute show, but an 8-minute show can be "watched while waiting to pick kids up for school," Parkin said.
The series won five Telly Awards, which recognize film and video productions, groundbreaking online video content, and other television programs and commercials. It also received a silver W3 award for branded comedy. The W3 awards are judged by the International Academy of the Visual Arts.
"The Hungry Games" was featured nationally on ABC television's "The 700 Club" and the "Jane Austen is my Homegirl" rap was shared on the "Downton Abbey" Facebook page, along with others throughout social media sites.
Becoming Gracie Moore
When the creators pitched the role of Gracie Moore to Clark, she found their backgrounds were humorously similar.
Gracie has three children and was previously in a comedy troupe. Clark has five children and was in a comedy troupe in college.
Clark, who was an English major, was invited to be on the writing team and also helps produce the 8-minute web episodes. And Gracie's home in the series is filmed in Clark's Provo home.
The comedy troupe is a very unlikely group of women — and one man — who have their differences.
"They are all rooting (for) each other in the end," Clark said.
Because it's an online series, some people watch it immediately and others have just recently discovered it for the first time.
"I love to hear the random stories," Clark said of how people have seen the series.
Clark has been recognized in the airport, and one of the episodes was shown in her son's high school class. Some friends were at Disneyland and saw "The Hungry Games Parody" on "The 700 Club" on their hotel television.
"It's personally really satisfying," Clark said of being in the series and seeing its success.
The characters are all members of The Church of Jesus Christ of Latter-day Saints, but not obviously so, and it's brought up as it would be with six women in conversation.
"We want to be authentic in the way we act and talk," Clark said. There are fleeting references to the bishop and other LDS Church terms, but nothing that would need a long explanation.
"I want the show to be accessible to everyone," Clark added.
Season 2
The second season of "Pretty Darn Funny" starts several months after the first season ends. The first season established the series and the characters in the troupe.
"Season 2 is a little different; it focuses on Gracie and her family and her family life," Clark said.
The troupe and all of the characters are back, and they've had some success professionally.
The first episode centers on how Gracie and her husband struggle to make time for their movie date night and find that one of them has been movie cheating in "Movie Cheating." (And they do reference what happened in the Deseret Book boardroom when the troupe come in uninvited to pitch their idea at the end of Season 1.) In the second episode, "Pinterest Plot," hipster Madison St. Claire (Jourdan Lance) has had her baby and spends too much time on Pintrest seeing the perfectly crafted ideas of other moms. (And Gracie does have a Pinetrest page, and the Hunger Games book series is among the pins on her "Books Worth Reading" board.)
Each character has "a different perspective ... as each is in a different phase of life and mothering," Clark said.
"As a cast, we're really tight together," Clark added.
The first of the five Web episodes will be posted online at www.prettydarnfunny.com on Monday, Aug. 19, along with a parody music video. New episodes will be posted weekly on Monday mornings.
If you watch …
What: "Pretty Darn Funny," Season 2
When: Monday, Aug. 19
Where: prettydarnfunny.com
Note: Season 2 includes five web episodes that will be released weekly on Monday mornings.
'Jane Austen is My Homegirl' rap
The Pretty Darn Funny comedy troupe pays homage to Jane Austen and Downton Abbey with "Jane Austen is My Homegirl" rap.
'The Hungry Games Parody'
"The Hungry Games Parody" from Pretty Darn Funny.
First episode of 'Pretty Darn Funny' season 1
In the first episode of "Pretty Darn Funny," Gracie Moore finds the current family-friendly comedy options appalling and decides to start her own troupe. For the other five episodes in season 1, go to prettydarnfunny.com. Season 2 launches Monday, Aug. 19.
Email: [email protected] Twitter: CTRappleye