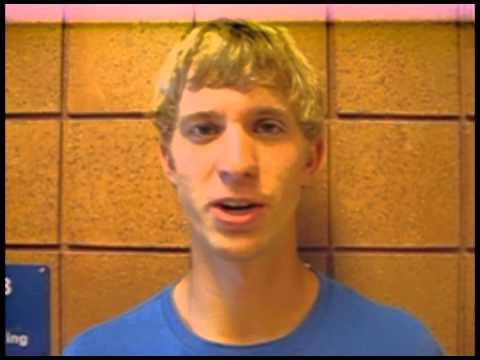 View 9 Items

We got to the quarterfinals, but we were bad once we got there. We've got a bad taste in our mouth, we really do, because of the way we performed the last time out. It was not what we're all about in my opinion.

—Kory Bosgieter, Fremont High School football coach
PLAIN CITY — One of the truest statements (and most worn-out clichés) in sports is, it's not how you start that matters most, it's how you finish.
Well, that certainly summarizes Fremont High's 2012 football fortunes.
The Silver Wolves, coming off an appearance in the 2011 state championship game, opened last season with six straight setbacks — their loss to East was later reversed when it was determined the Leopards had used four ineligible players and were forced to forfeit several games.
Then, just when it looked like a lost season, Fremont got things together in time to win two of its last three league games and, amazingly, not only qualified for the 5A state playoffs but then went on the road and won a first-round game against Region 2 champion Hunter.
However, in true "it's how you finish" fashion, the Silver Wolves were blasted out of postseason play by Bingham in a lopsided 38-0 quarterfinal loss that still stings.
"We got to the quarterfinals, but we were bad once we got there," Fremont coach Kory Bosgieter said. "We've got a bad taste in our mouth, we really do, because of the way we performed the last time out. It was not what we're all about in my opinion.
"Our last performance on the field was not good, so we've got to get that taste out of our mouths right now."
Which brings us to 2013 and the latest version of Fremont High football. This year's squad is young, with nearly 50 juniors in the program, and lacks varsity experience.
But Bosgieter likes what he sees and says the talent level, particularly in the underclassmen, should set up the Silver Wolves nicely for the next couple of years.
"Our junior class is big and it's a good group," he said. "We've got some talent, we really do, but we haven't got any experience. We had a lot of seniors last year, and we're very inexperienced this year.
"The frustrating thing for me is that we keep making a lot of the same mistakes, but that goes with inexperience. The sooner we get over those hurdles then the sooner we can be a better team. But that lack of experience requires patience within our program."
This year's team features many juniors who will either be starters or playing primary backup roles.
At quarterback, juniors Justin Shaw and Cameron Chugg and senior Braxton Wood will all see playing time, and even starting tight end Paxton Merrill could see some QB duty in the Silver Wolves' Wildcat package.
The team's top two running backs are junior Cole Bingham and senior John Phippen, while Chugg and senior Parker Preator will see duty at slotback, with senior Hyrum Packard, freshman Haze Hadley, senior Destry Call and junior Trevor Allen sharing time at the wide receiver spots.
At tight end, Merrill, a junior, and senior Aidan Arteaga will split time, and the offensive line will feature juniors Michael Porter and Coby Heseltine at center, senior Tyler Wilding, junior Austin Riley and sophomore Zach Clawson at guard, and senior Kelton Christensen, juniors Jake Pendergast and Nate Wadsworth, and senior Isiah White at the tackle spots.
Over on defense, the front four features junior tackles Wadsworth, Riley, Hunter Miller and Scott Nauta. The defensive ends include Arteaga, senior Kelton Christensen, and juniors Ryan Grange, Cutler Webster and Kevin Kilts.
The team's top inside linebackers are juniors Brantzen Romander and Karson Knight, with juniors Logan Walton, Braxton Hale, Kameron Garcia, Tyler East and senior Parker Neeley roaming the outside.
The defensive backfield features Chugg, Jones, Bingham and Packard at cornerback, with junior Kohl Christensen, Preator and juniors Carson Christensen and Bowen Koenig at the safety spots.
Preator will be the Silver Wolves' place-kicker, with Shaw and Walton handling the punting chores.
"It's a process for us," Bosgieter said. "We're just taking it step by step and we want to get better every day. Obviously, we'll know a lot more when we hit region play. But I like our guys, I like our talent, but we don't have experience, so it's gonna require some work."
Fremont Silver Wolves at a glance
Coach: Kory Bosgieter begins his sixth season at the school and has a record of 31-26 with back-to-back 5A state finals appearances in 2010 and 2011. In 15 years as a high school head coach, the former Bonneville High and Weber State player has compiled an overall record of 80-67 and guided Weber High to a state championship in 1999.
Offense
(2 returning starters; multiple formations)
With just two returning starters, there's bound to be some growing pains as the Silver Wolves must learn on the job. But that's what the preseason is for, and Bosgieter has a trio of quarterbacks he feels are ready for prime time in Justin Shaw, Braxton Wood and Cameron Chugg. With a bevy of receiving options and Paxton Merrill providing a solid threat at tight end, the Wolves have their sights set on improving upon last year's offensive performance, when they were shut out three times in their first four games and averaged just 11 points per game for the season.
Defense
(3 returning starters; 4-3-4 formation)
A lot of Fremont's defensive linemen and secondary are being called upon to go both ways, with guys like Nate Wadsworth, Aidan Arteaga, Cameron Chugg, Cole Bingham, Hyrum Packard and Parker Preator playing plenty of downs on both sides of the ball. But if fatigue and injuries don't slow them down, the Silver Wolves will likely improve on last season's defensive performance, when they allowed an average of 29 points per game and gave up 35 or more points six times.
Coaches preseason Region 1 straw poll: Fifth
Deseret News Region 1 prediction: Fifth
Bottom line: The Silver Wolves are young and inexperienced, with many juniors filling key roles throughout the lineup. But Kory Bosgieter and his capable staff will coach 'em up and, by the time Region 1 play rolls around, look for the Silver Wolves to give some teams fits. One key factor that could work in Fremont's favor is that three of the league's top teams — Northridge, Davis and Syracuse — will face the Silver Wolves in Plain City. And last year's strong finish, when it won three of its last five games, might help catapult Fremont to a stronger start this season.
Felts Facts for Fremont High School
All-time record: 128-78 (18 years)
Region championships: 5 (2002 co, 2005, 2006, 2010, 2011)
Playoff appearances: 15
All-time playoff record: 21-15
State championships: 0
State championship record: 0-3
Most played rivalry: 19 meetings with two schools, Northridge and Weber, both dating back to 1994. Fremont leads Northridge 10-9 and Weber 15-4. Meets Northridge on Oct. 4 followed by a trip to Weber on Oct. 10.
Felt's Factoid(s): Fremont's Austin Raught holds the state record for career reception yards: 3,445 set from 2003-05. He also has the career TD reception record (tied with Jordan's Cody Raymond), 41.
Fremont coaching history
2008-current — Kory Bosgieter (31-26)
1994-2007 — Blaine Monkres (101-59)
---
Deseret News MVPs the past 10 years
2011 — Nick Vigil, RB
Deseret News First Team all-staters the past 10 years
2012 — Tucker Zanone, OL
2011 — Luke Hollingsworth, DL
2011 — Jordan Preator, DB
2011 — Rowdy Stucki, DB
2010 — Nick Vigil, RB
2010 — Jake Gallegos, DL
2006 — JC Oram, OL
2006 — Joe Ridenour, LB
2005 — Austin Raught, WR
2005 — Walker Pebley, OL
2004 — Joel Hancock, QB
2004 — Austin Raught, WR
2004 — Trevor Higley, WR
To view second team and honorable mention all-staters through the years, check out the Deseret News All-State Archives.