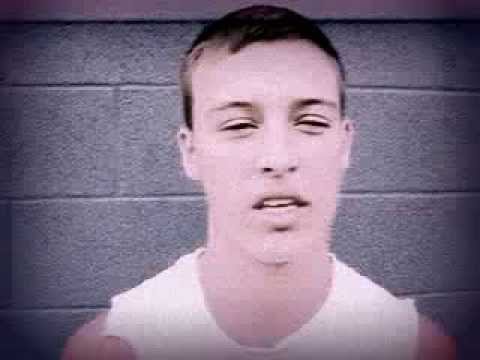 View 20 Items

Right now we're talking about a team that's won three games in the last four years. So there's certainly some room for improvement as far as what's happening on the field.

—Aaron Dooley, Ben Lomond football coach
NOTE: The Scots went 0-6 in Region 11 play and 0-9 overall in 2012. They did not qualify for the 3A state playoffs.
OGDEN — The odds are severely stacked against Ben Lomond High, and first-year head football coach Aaron Dooley knows it.
After all, the Scots have won just three games over the last four seasons combined; they haven't had a winning season since 2000; and they've reached the state playoffs just once since then.
But this job is about much more than football or winning games, and Dooley knows that, too.
It's about teaching young men how to make good choices and to be accountable for their actions, learning valuable life lessons, focusing on the importance of academics, and striving to become better people, as well as becoming better football players.
Dooley, who coached freshman football last year, is Ben Lomond's fourth head coach in four years — not exactly a recipe for continuity. But he strongly feels that if he can get the young men in his program to work hard at all those other important non-football tasks, the football part will take care of itself.
"Right now we're talking about a team that's won three games in the last four years," Dooley said of the Scots, who were 0-9 last year, 2-7 in 2011, 0-9 in 2010 and 1-8 in 2009. "So there's certainly some room for improvement as far as what's happening on the field.
"But the biggest thing and the biggest disappointment to me is that — the field will speak for itself — the place where our kids are really failing is all the other stuff, the character stuff, and what they're doing in the classroom and what they're doing off the field.
"It's my belief that if they're going to go through and take care of the stuff in the classroom and be good citizens in their community, they're gonna compete on the football field," he said. "And competing on the football field isn't going to be nearly as hard if we can take care of those things. ... We're going to work very hard at making them better football players but, more importantly, we're going to work very hard at making them better men. ... And if we get to win some football games along the way, that's gonna be even better."
Whether it be eligibility issues pertaining to poor academic performance, attendance issues, family problems or financial woes, the Scots don't have the kind of numbers that they need in the football program.
But Dooley has high hopes that that will change as they implement new programs that will address those problems and eventually resolve them.
"We're going to show them what hard work is and how you work hard and how you use goals and hard work to push yourself forward," Dooley said. "We're going to put those things on the field and help them see how they apply into their everyday life.
"We're gonna do our best to make sure that they have the ability to go out and be productive citizens in their community when they're done here.
"What is really gonna be the measuring stick is how many kids are gonna still be with us in October," said Dooley, who is hoping that the 60-plus players who are in the program today won't steadily dwindle as the season wears on, which has been the case in the past. "How many kids are gonna go through everything we're gonna put them through and still be there with us? ... We know that through the process, the kids who are still with us are gonna be on track and are doing the right things and ready to move forward."
That said, Dooley is excited to get his first season as a head coach started.
"We're gonna win some football games," he said of his team, which will employ a pistol-spread offense and a 4-2-5 scheme on defense.
He's got a three-man battle brewing for the starting quarterback job between junior Rigo "Nova" Vasquez, who reads defenses well and is a big-time option threat; junior Jonathan Gross, who started on the JV team last year and makes good decisions on the field; and senior Tyson Smith, who's probably the best pure pocket passer of the bunch.
At running back, senior Jamarhi Colbert moved to Ogden from Chicago and shows great speed and physicality. Junior Mario Anderson has nice size and speed, and senior Damont'e Dexter is "just a sheer athlete," Dooley said.
Dexter will definitely see plenty of playing time at the slot position, too, while senior Khalil Cullis and junior Oscar Rivera are the top wide receivers.
Along the offense line, senior Bobby Martin will start at center; senior Randhu Zavala and juniors Zach Orosco and River Phillips at the guard spots; and junior Ryan Ormond at tackle, where the Scots are hoping to get senior Keith Holman back.
Over on defense, Zavala, Phillips and junior Francisco Mata will man the tackle spots, with Ormond, senior Dakota Kearney and junior Jaime Castillo at defensive end.
The team's top linebackers are seniors Pepper Zeluf and Alberto Garcilazo, Anderson and sophomore Cadence Rentmeister.
Cullis, Dexter and Rivera will see playing time at cornerback, with Colbert being counted on at safety.
There are still plenty of positions up for grabs and still to be decided, and Dooley and his staff will still be trying to figure things out when the team starts practicing in pads Monday.
"We've got some athletes," Dooley said. "We're excited about the opportunity we have. We're excited to get a chance to prove to the kids that ... if you take care of the basic things in life, everything else will fall into place and take care of itself.
"We're gonna turn this thing around," Dooley said emphatically. "Outside the program, nobody has any expectations for us. But inside the program, we have some high expectations. ... At the end of the day, we just want our kids to compete."
Ben Lomond Scots at a glance
Coach: Aaron Dooley takes over the B.L. program in his first high school varsity head coaching assignment, and he thus becomes the Scots' fourth head coach in four years. He coached the ninth-graders at nearby Mound Fort Middle School last year.
Offense
(Pistol spread option)
A three-man battle has emerged for the starting quarterback job and, when that's settled, the Scots have some solid, speedy threats at running back with Jamarhi Colbert, Mario Anderson and Damont'e Dexter, who will also see playing time at slotback. The Scots also have some decent size on the O-line, led by returned Randhu Zavala, and should be able to vastly improve upon their performance from last year, when they averaged just 6.3 points per game and were shut out four times.
Defense
(4-2-5 formation)
Zavala helps anchor the D-line along with River Phillips, Ryan Ormond and Dakota Kearney, while the linebacker corps is led by Pepper Zeluf, Alberto Garcilazo and Mario Anderson. Cullis, Dexter, Colbert and Oscar Rivera give the Scots plenty of quickness in the secondary, and they should be much-improved over the squad which allowed an average of 42 points per game last season and held just two opponents under 42.
Coaches preseason 3AA North 8 straw poll: Seventh
Deseret News Region 8 prediction: Sixth
Bottom line: Dooley has the right idea for getting the Ben Lomond program turned around, and it starts with getting the young men in the program to buy into his determined approach of doing the right things off the field as far as academics and in the community. He knows it won't be a quick fix by any means, but he feels he's got some good senior leaders and some solid underclassmen who can make the Scots' turnaround a reality. With Juan Diego, Stansbury and Bear River firmly entrenched atop the region's preseason picks, it'll be a battle for the league's next couple of spots, and Dooley has hopes that Ben Lomond can contend with Park City, Uintah and Tooele. After all, with just three wins combined over the last four seasons, the only way for the Scots to go is up, and Dooley thinks they can make it happen.
2013 Schedule
Aug. 23 — UNION, 7 p.m.
Aug. 30 — at Juab, 7 p.m.
Sept. 6 — MORGAN, 7 p.m.
Sept. 13 — at Juan Diego, 7 p.m.
Sept. 20 — at Stansbury, 7 p.m.
Sept. 27 — OGDEN, 7 p.m.
Oct. 4 — PARK CITY, 7 p.m.
Oct. 10 — at Uintah, 7 p.m.
Oct. 16 — at Bear River, 7 p.m.
Oct. 25 — TOOELE, 7 p.m.
email: rhollis@deseretnews.com
Felt's Facts for Ben Lomond High School
All-time record: 167-388-9 (60 years)
Region championships: 3 (1965, 1967 co, 1985 co)
Playoff appearances: 11
All-time playoff record: 10-11
State championships: 0
State championship record: 0-3
Most played rivalry: 64 meetings with Ogden dating back to 1953. Ogden leads 45-19. Meet on Sept. 27.
Felt's Factoid(s): The winner of the Ben Lomond-Ogden game claims the Iron Horse — one of just seven traveling trophies currently being contested in Utah prep football. Seven of their 64 matchups have gone into overtime, the most between any two teams. ... Ben Lomond's Emmett White holds the state record for all-purpose career yards with 8,532 set from 1994-97. He also returned seven kickoffs for touchdowns during his career, another Utah prep record.
Ben Lomond coaching history
2013 — Aaron Dooley (0-0)
2012 — Bill Mierzejewski (0-9)
2011 — Don Kenyon (2-7)
2007-2010 — Jeff Kilts (6-34)
2005-2006 — Nick Howell (4-16)
2003-2004 — Art Burtenshaw (6-15)
2000-2002 — Aaron Tillett (10-22)
1997-1999 — Guy Andersen (11-18)
Comment on this story
1995-1996 — Garry Walker (1-17)
1991-1994 — Roger Howell (9-27)
1989-1990 — Jerre Holmes (4-15)
1984-1988 — Ralph Johnson (18-33)
1983 — Holger Hansen (5-6)
1976-1982 — Brent Belnap (28-38)
1963-1975 — Al Kapp (35-74)
1953-1962 — William "Twist" Jones (28-57)
.....
Deseret News First Team all-staters the past 10 years
(None)
To view second team and honorable mention all-staters through the years, check out the Deseret News All-State Archives.
High school football: Ben Lomond Scots 2013 preview
Pepper Zelef