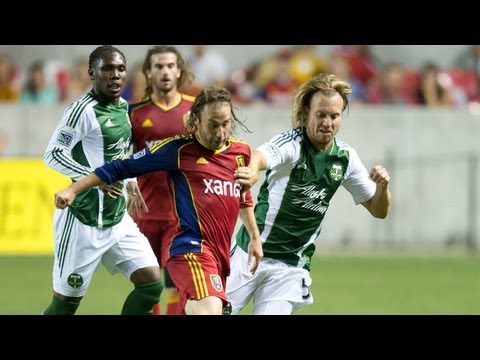 View 2 Items

Real Salt Lake played Portland Wednesday night in front of 14,742 pumped-up fans at Rio Tinto Stadium, with Portland's rowdy road contingent making almost as much noise as the RSL faithful. Jason Kreis has always put an emphasis on the Open Cup, especially as a way forward to the Champion's League, but mostly because he's just a massive competitor.
The game had the feel of a playoff, and both teams put out one of the more enjoyable matches to watch this season. RSL came out on top with one Alvaro Sabrio goal and another from Joao Plata, versus one Diego Valeri goal for Portland. RSL will play in the Open Cup final Oct. 1 against DC United, which beat Chicago Wednesday night, 2-0.
Here is a tactical analysis of each position group.
Chris Higbee is the general manager of DeseretNews.com and occasionally writes about Real Salt Lake, among other things.