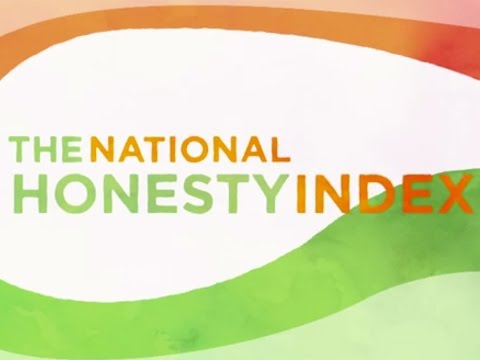 View 2 Items
YouTube

Something that Utahns might think would never happen actually has.
New Yorkers are more honest than they are.
That's according to the results of a non-scientific social study conducted by Honest Tea, a beverage company that "strives to make its products with transparency and honesty."
Honest Tea conducted an experiment in 61 locations across the United States from July 1-18 by setting up umanned stations with bottles of tea labeled for $1.
Patrons then had a choice to make: drop $1 into the provided box, or walk away without paying. (Remember that the kiosks were unmanned.)
The beverage provider released its findings on Tuesday, and Utah came in 43rd place in the nation, with an average of 88 percent of Utahns paying for the tea. The Utah location was surveyed on July 11 at the Olympic Legacy Plaza at the Gateway.
Alabama and Hawaii both had perfect scores of 100 percent. Indiana and Maine residents paid 99 percent of the time and New Yorkers paid at a 91 percent clip.
The national average was 92 percent.
"We've conducted our experiment in different cities over the past few years, but this is the first time we've conducted the experiment on a national scale," Seth Goldman, co-founder of Honest Tea, said in a press release. "Even though my bicycle was stolen the same day as our D.C. experiment, it's reassuring to know that 92 percent of Americans will do the right thing even when it seems no one is watching."
Anti-government citizens will say "I told you so" when they find out that the least honest area was Washington, D.C., which only had an 80 percent success rate in its residents paying.
According to the results releasesd by Honest Tea, 95 percent of women paid for their drink but only 91 percent of males did. Blondes (95 percent) were more honest than brunettes (93) and redheads (92).
Not surprisingly, those who went in groups were more honest (96 percent) than those who went alone (91).
Arizona, Mississippi and Louisiana all had too small of sample sizes to be included in the results.
Michael Smith is a writer in the news section of DeseretNews.com. A 2013 graduate of the University of Utah, he will be attending Northwestern's Medill School of Journalism in the fall.