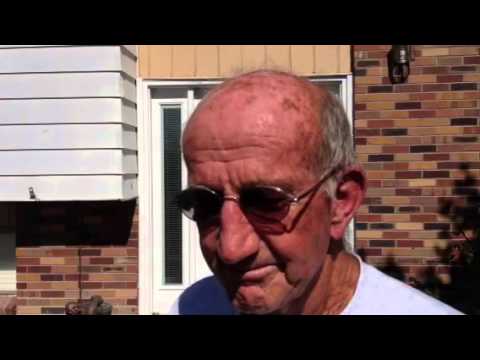 View 4 Items

I don't know. I just take it one day at a time. I just keep on chugging.

—Darryl Beardall
SANTA ROSA, Calif. — Darryl Beardall was just getting serious about running when he sought a doctor's advice for severe foot pain.
"I had a lot of arch problems," said Beardall, who began running Feb. 1, 1954 and will run his 41st Deseret News Marathon on Wednesday morning. "The doctor told me, 'If you don't stop running, you'll be a cripple for the rest of your life.' That was 1955."
Instead of giving up the sport he'd come to love, he crossed the railroad tracks between his California neighborhood and a nearby junior college and sought the advice of the school's track coach.
"He told me to tape my arches," said Beardall. "I've taped my feet ever since."
He shrugs and denies there was much pain involved, but then acknowledges the discomfort, even, suffering, that's part of running — especially distance running.
From 1959 until 1994 Beardall ran 20 miles everyday except Sunday. He'd tape his feet Monday and leave the tape on until Wednesday when he gave his feet a break for one night. Thursday morning, he taped them again until he was done with his run Saturday.
It has allowed him to run more than 300,000 miles so far and about 250 marathons. When asked why he was so determined to run, he said he really didn't know.
"I guess I just got bit with the running bug," he said laughing.
It all began when a PE coach told students to run around the track until they were tired. He stopped at 48 laps because he was bored. (In case you're wondering, that's 12 miles.)
He admits that in the Bay Area, he's a bit of a legend because of his longevity. When asked what the secret to his durability is, he smiles and shrugs.
"No idea," he said with a grin. "Just lucky or maybe I learned the right technique."
Beardall went out for track and ran his first mile in 5:03, and even though he claims he wasn't much of a runner in high school, he earned a scholarship in track and cross-country at BYU. His fastest marathon times are around two-and-a-half hours. He says he holds American records in both 50- and 100-mile distances.
Now 75, he's logged more than 300,000 miles since he started, and he's run through life's challenges, be they physical or emotional. He's been told more than once that he needed to limit or take a break from running for health reasons ranging from his foot issues to heart problems.
When asked about those serious issues, he said he once suffered a sprained ankle during a trail run. His most serious obstacle started in 1991.
That's when he started losing strength in his quadriceps. So far it hasn't stopped him, but it has slowed enough that he changed his 20-mile-a-day routine to 12 miles each day.
"It just makes me real slow on the hills," he said.
His advice to new runners hoping to someday conquer the marathon's 26.2 miles? He said they simply have to put in the miles.
"Make sure you get your long runs in," he said. Training allows a runner to enjoy the miles they run, and offers some success now and then.
Running has even provided him refuge, like when his wife Lynne passed away in July 2011. It was her desire to visit family and friends each July during the Pioneer Days celebration that led to Beardall signing up for the Deseret News Marathon 43 times. Twice he ended up not running after car trouble delayed him. But 40 times, he's managed to run on what is one of the country's oldest and toughest courses, and he's set to tackle the course again this week.
Beardall said motivation has never been an issue, and when asked about his commitment, he gently laughs again.
"I don't know," he said. "I just take it one day at a time. I just keep on chugging."
Beardall will run with bib No. 41 Wednesday, and he is looking forward to running one of the 45 races he will compete in this year.
He said he'll continue running until he can't, and the reason is about as simple as it gets.
"I just love to run."
Twitter: adonsports
Email: adonaldson@deseretnews.com