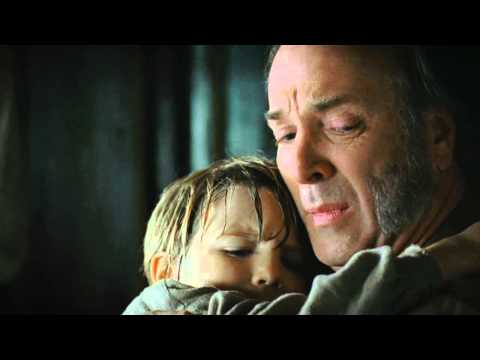 View 5 Items

SALT LAKE CITY — A possible world-record-breaking gathering of the descendants of Joseph and Lucy Mack Smith will celebrate what they are calling "the first miracle of the Restoration" during the Smith Family Reunion at This is the Place Heritage Park on Aug. 3.
Joseph and Lucy Mack Smith were the parents of Joseph Smith Jr., founder and first prophet of The Church of Jesus Christ of Latter-day Saints. Jared Glade, a Smith descendant and family genealogist, says there are more than 40,000 family members now, with many of them living in Utah.
"The trouble is," Glade said, "we only have accurate information on about 10 percent of our family. That's important because there are some huge family events that are happening that only come around once in a lifetime, and our family needs to know about them so they can participate."
Included among those events is the upcoming reunion Aug. 3.
"We've had some big reunions in the past," said Frances Orton, president of the Smith Family Association. "But this year the reunion is in Utah, and with so many Utah descendants, we think it could be huge."
So huge that reunion organizers have applied to Guinness World Records officials for certification as the world's largest family reunion.
"That's another reason we're so excited," Orton said. "But we really need the family to know about it and respond."
In conjunction with the reunion, family representatives have organized Joseph's Miracle Run, a 5K run that will also be held at This is the Place Heritage Park on Aug. 3. The run is dedicated to the memory of what Smith descendant Dan Adams calls "the first miracle of the Restoration."
"Although we don't know a specific date, we assume it was right around this time that 7-year-old Joseph Smith Jr.'s leg — and, most likely, his life — was saved through a chain of circumstances and events that can only be seen as miraculous," Adams said.
In a moving video on a website dedicated to Joseph's Miracle Run, venerable LDS historian Dr. Richard L. Bushman explains that the incident occurred at a time when there was a typhoid epidemic in the eastern United States.
"The Smith family was hit very hard," Bushman said. "They thought they were going to lose their daughter (Sophronia), but she was revived, Joseph (Jr.) became very ill. He also revived. But as happens with typhoid, you can have afterwards a salmonella organism which can infect in very serious ways."
The salmonella infection settled in young Joseph's left shin. Over time the salmonella infection became so severe that doctors recommended his left leg be amputated. Otherwise, they said, the infection will likely spread throughout the boy's body and result in his death.
One of the nearby physicians who ministered to young Joseph was Dr. Nathan Smith, who Bushman said "was working on the foundation of the Dartmouth medical school and would later move to the Yale medical school." Dr. Smith convinced the Smith family to allow him to perform a surgery that he was confident would save the boy's leg.
"So far as we can tell," Bushman said, "(Dr. Smith) invented (the surgery) because it was not even known until the end of the century and not used commonly until World War I. Until that time, bone infection led almost inevitably to amputation, or an infection that would kill you."
So the surgery, miraculously cutting-edge for its time, was performed.
"This little boy lay there in his father's arms — his mother had been sent out into the field," Bushman said. "With no anesthesia his leg was opened up, his bone was exposed, three pairs of holes were bored into his little shin bone … and they pulled off that exterior bone to show the infection underneath and to clean that out, and then sew him back up."
Afterwards, Bushman continued, "there were 14 pieces of bone scraps that came working their way to the surface … It was a horrible experience for the young man."
Horrible though it may have been, including three years of painful recovery, many Smith family members, including Elder M. Russell Ballard of the LDS Church's Quorum of the Twelve Apostles, are convinced that it was nonetheless miraculous.
"This surgery was truly miraculous," said Elder Ballard, a direct descendant of young Joseph's elder brother, Hyrum, in a letter inviting Smith family members to participate in the 5K. "The surgery on young Joseph's leg saved his life and gave him the fortitude to endure the unbelievably difficult trials and challenges of the Restoration. That work would have been insurmountable had Joseph lost his leg."
Elder Ballard will be present at Joseph's Miracle Run to give medals to all who participate. Proceeds from the run will go to provide a "gift of gratitude" to assist an aspiring medical student at Dartmouth's Geisel School of Medicine in Joseph Smith's name and in memory of Dr. Smith.
For more information on the race please go to www.JosephsMiracleRun.com. For more information on the reunion please go to www.josephsmithsr.org.
Email: [email protected]