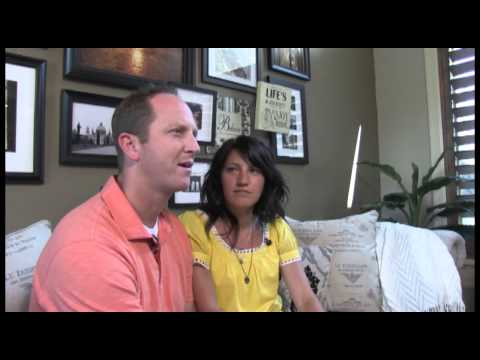 View 27 Items

A very special person to our family told us, 'Seldom has one so little and so young touched so many hearts.' That's our Paxton. His ability to touch hearts and touch souls is unmatched to anyone that we know.

—Dave Norton
HIGHLAND — Paxton Norton, a Utah boy with a rare genetic condition loved by his family and community, passed away Wednesday.
Dave and Shannon Norton, Paxton's parents, remember Paxton as a strong, loving, kind boy who had the uncanny ability to draw in everyone around them, uniting them in happiness and love.
"He brought everyone together," his father said. "He was just this magnet of joy, light and love, and it was so profound. We will always be grateful that he was our son."
Paxton's passing is the end of a fight against 7-q deletion, a genetic disorder in which a person is born without a complete seventh chromosome. The condition affects every cell in the patient's body for his entire life. Paxton's fight lasted more than three years.
His life was filled with difficulty and challenges, but his parents said that from the moment he was born until the moment he passed away, he fought to stay.
"I know he stayed because he loved his family and he loved life and he knew how much we loved him and needed him," his mother said.
Born with a cleft palette, two holes in his heart, glaucoma, pulmonary hypertension, enlarged kidneys and ventricles and a narrow airway, Paxton endured more than 40 surgeries in his short life in order to keep his body going.
The year 2013 was turning out to be a strong one for Paxton. His parents said going outdoors and being more active were becoming easier for him. He made several attempts at walking, even getting to the point of being able to stand while holding on to the furniture, maintaining his balance and catching himself.
He also was more active. He visited the zoo with his family, went on bike rides and was outdoors much more regularly. Earlier this summer, the Norton family was treated to a VIP experience with the Salt Lake Bees, which the Norton family described as a definite highlight.
Dave Norton, a former pitcher at the University of Utah, was able to help his son throw out the first pitch from the mound where he practiced and played while in college.
"For Paxton to be invited here to come throw out the first pitch, from this mound where I trained, is so special, so unique," his father said at the time. "How many boys have that chance? We're just grateful and humbled by it."
Dave and Shannon Norton describe Paxton's life as a sprint. He came quickly, lived life to the fullest, and then departed just as fast.
"He surprised us when he came here to earth and he surprised us again when his time was up," Dave added.
Paxton's final days on Earth were spent fighting an infection in his lungs. Throughout his life, Paxton overcame illness and surgery regularly, but Shannon said she could almost immediately tell that it was different this time around.
"From the time Paxton got a really high fever on Thursday morning," she said, "It seemed different than any other kind of sickness that he has had. His hands and feet were cold, and he was weak and very lethargic and I just felt worried."
In the hope that Paxton would once again overcome the odds and beat back the diseases that continually ravaged his frail body, the Norton family turned to friends and neighbors for support.
"We anticipated — I, as his father — that he was invincible," Dave said, "that he would get through everything every time because he always had. So many friends and family prayed, pleading for a miracle. We're so grateful."
"We know that would have happened if it was supposed to," Shannon added. "I remember in (a previous) interview saying, 'We just know that it's God's will that he's here. Otherwise, he wouldn't be. When it's his time to go, we'll know that it's his time too.' "
Paxton leaves behind his parents and two older brothers. Dave describes Paxton's legacy as one of love, strength and infectious joy.
"A very special person to our family told us, 'Seldom has one so little and so young touched so many hearts.' That's our Paxton. His ability to touch hearts and touch souls is unmatched to anyone that we know."
Landon Hemsley is the sports web producer for DeseretNews.com. Email: [email protected]. Twitter.com/EarlOfHemsley