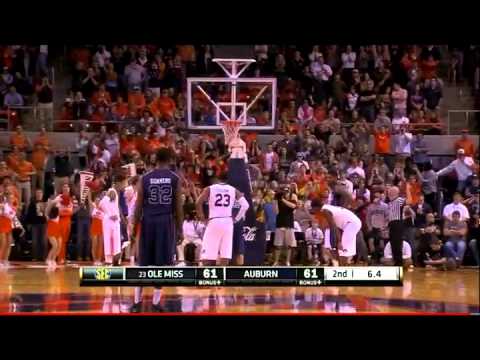 View 3 Items

Marshall's going to be Marshall. He doesn't mean harm by anything he does. Marshall's a good kid.

—Bo Wallace, friend of Marshall Henderson
SALT LAKE CITY — The first time I ever heard the name Marshall Henderson was five years ago this month. I was given his phone number in Texas as a player who was committing to play basketball for the University of Utah.
He seemed like a nice young man, complete with a thick Texas drawl, and he was excited to play college basketball. The Utah coaches were also excited to have Henderson join their team a year later because of his ability to shoot the ball and happy to beat out schools such as Gonzaga, Stanford and Notre Dame for his services.
A year later when I met Henderson face to face, I found him to be a friendly, engaging young man with a quick smile who was fun to talk to. He was just as good a shooter as advertised, although he didn't know when not to shoot, which sometimes hurt the team, not to mention his percentage.
But things didn't work out at Utah, and despite leading his team in scoring as a freshman, he left the U. after less than a year.
Since that day in July 2008, when I first talked to him, Henderson has played for five different teams, counting his senior year of high school. In his most recent stop at the University of Mississippi, he gained national recognition for his shooting exploits as well as some crazy antics on the floor.
Now some antics off the floor are threatening to derail his career — again — and this time there may not be any more second chances.
Henderson has battled drug and alcohol problems since high school and recently when stopped for a traffic violation was found to have small amounts of marijuana and cocaine. Apparently it wasn't enough to send him to jail, but it was enough for coach Andy Kennedy to suspend him indefinitely.
Now his future with the Ole Miss team is up in the air as are his future professional prospects.
The year he was in Utah, Henderson stayed out of trouble with the law, but it was well known that he had problems with substance abuse.
When his suspension was announced last week and before the Wall Street Journal revealed the reasons why, one former member of the Utah basketball staff tweeted, "Sad … could be for just about anything." He would know.
When he left Utah at the end of the season to go to Texas Tech, Henderson said he wanted to get back closer to home and also said this:
"Coach (Jim) Boylen's program has certain rules and restrictions I respect, but I don't feel they fit with my individualism."
At the time, many folks assumed that statement meant he couldn't shoot as much as he wanted, but perhaps it had more to do with what he wanted to do off the floor.
After going to Lubbock, Henderson lasted a few months, but soon found himself in jail for 25 days after failing drug tests while on probation. He left Texas Tech and landed at South Plains College in Texas, where he led his team to a national JUCO championship.
Then it was off to Ole Miss, where Henderson captured the nation's attention with some last-second shots to win games and some of his outlandish antics. He was famous for talking trash to opponents and taunting opposing crowds such as when he did the Gator chomp in Florida or lifted his shirt to Auburn fans. He also got in trouble for making an obscene gesture after his team's NCAA loss.
After his latest troubles, Mississippi quarterback Bo Wallace, a friend of Henderson's, said, "Marshall's going to be Marshall. He doesn't mean harm by anything he does. Marshall's a good kid."
Sure, he's a good kid, but he's got to realize there are consequences for certain behaviors. Just like Texas A&M quarterback Johnny Manziel has been learning ever since he won the Heisman Trophy.
Manziel hasn't been in trouble with the law, but he's been seen at bars and gotten a reputation as a partier. Last week, he was dismissed as a counselor from the Manning Passing Academy after failing to fulfill obligations amid rumors he was hung over from the night before. Manziel apologized, but didn't act like he was about to change anything.
"I'm still 20 years old. I still do things in college that everybody else does and I'm going to continue to enjoy my life. Hopefully people don't hold me to a higher standard than that, but I'm still in college and I'm going to live my life to the fullest."
It's easy for college kids like Henderson and Manziel to only think about enjoying the moment rather than how they affect their loved ones and their own futures. It's always easier to look back when you get older, which is why Henderson should take the advice of those who have goofed up in a similar way.
Chris Herren, the former Fresno State and NBA basketball player who battled drug and alcohol addiction, gave some advice to Henderson, a player he "loves" on the court for the way he plays, in an interview with USA Today.
"Ultimately he needs to get down to the reason why a substance is more important that yourself, your family and your future," Herren said. "Whether it's basketball, football, baseball or any sport at a high level, the price to pay is a lot of pressure. That's why he needs to incorporate some balance in his life and surround himself with people who have the same dream he does."
Henderson may have already run out of second chances. But let's hope he takes the advice of Herren and others to turn his life around for good.