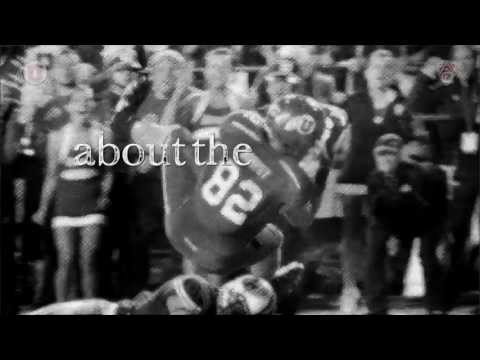 View 9 Items

It's not easy with them being in a conference and us being independent. It's harder to get these games, and at the perfect time. But I foresee that we will continue to play. … I want to play. (BYU coach) Bronco (Mendenhall) wants to play. ... I know that Chris (Hill) wants to play. We wouldn't be having discussions if they didn't want to get it done.

—Tom Holmoe, BYU athletic director
Editor's note: This is the last of an occasional series that explores the issues related to BYU scheduling football games as an independent.
PROVO — After their schools had played for decades as members of the same conference, BYU athletic director Tom Holmoe and Utah athletic director Chris Hill faced a new dilemma going into the 2011 season.
The two programs needed to sign a scheduling contract.
"We were like, 'Who initiates the contract?'" Holmoe recalled with a laugh. "It sounds strange, but that was it because we were always in a conference together and you don't do contracts when you're in a conference."
That's the reality of the BYU-Utah rivalry moving forward, however.
The Cougars and Utes, who have played almost every year since 1922, will take a two-year hiatus from the rivalry after the upcoming Sept. 21 showdown in Provo. The two teams are slated to play in 2016 in Salt Lake City.
Recently, Hill announced via YouTube that Utah is in the process of scheduling a series with BYU, starting in 2017 and including a November game in 2018 — pending Pac-12 approval.
"The break (in the series) will be two years. Then I feel very secure that we'll have a game," Holmoe said in late June before Hill's YouTube announcement. "This relationship with Utah behind the scenes is really good. Sometimes the fans will wrestle in the streets, but for us, we are very diligent in making this happen. I would say in the very near future, we'll have a game after the hiatus, and we'll have a series in place."
Everything changed in the summer of 2010 when Utah accepted an invitation to join the Pac-12 Conference. Later that year, BYU opted to go independent in football.
"It's just part of the ever-changing landscape of college athletics these days," Holmoe said. "The University of Utah had a great opportunity to go to a conference. So we had to adjust to that."
Last summer, the Utes announced their decision to take a two-year break from the rivalry.
Holmoe has said that he and Hill "are in discussions" about future games. He's confident that the rivals will continue to play in years to come.
"It's not easy with them being in a conference and us being independent," Holmoe said. "But I believe it's going to happen. It's harder to get these games, and at the perfect time. But I foresee that we will continue to play. … I want to play. (BYU coach) Bronco (Mendenhall) wants to play. I can't speak for (Utah coach) Kyle (Whittingham), because I haven't talked to him. But I know that Chris wants to play. We wouldn't be having discussions if they didn't want to get it done. We're trying to get a game for sure."
The Pac-12's policy of not allowing nonconference games in November — excluding the ones grandfathered in — certainly changed the nature of the rivalry.
However, it appears the Pac-12 is in the process of altering that policy. BYU announced in June that it will play at USC in November in 2021 and 2023, which was followed by Hill announcing the potential BYU-Utah 2018 BYU game in November.
"In 2017 we'll be playing (BYU) in the early part of September, and in an unusual situation in 2018, we'll be playing the last game of the year," Hill said. "This is an opportunity for us to help the league by making sure that nobody has to play 12 games in a row. ... That gives us an opportunity to play BYU at the end of the year. ... We'll get a final approval from the league in early August, and then we'll make a formal announcement, if not sooner."
"There are some things that are unfolding with conferences and traditional games," Holmoe said. "We've been fortunate enough, working with ESPN and the Pac-12 Conference, to try to make this kind of a symbiotic relationship, where it works for us, and it works for them. We're working with the Pac-12 right now on some other possible games that hopefully we can announce down the road." When asked about Pac-12's policy change, Hill said that the league has a "Notre Dame exception" for USC and Stanford to play later in the year.
In 13-week college football seasons, some teams would be forced to play 12 straight weeks without a bye, so the Pac-12 will allow other teams to play a late nonconference game so they could get a bye earlier in the season.
In normal 14-week seasons, it isn't an issue, Hill explained, because there are two possible bye weeks.
Playing BYU later "assures us of not having to play 12 straight weeks," Hill explained.
As for the 2017 game in Provo, Hill said there are two possible weekends to play, but he's "waiting for BYU to tell me which day would work best.''
Hill added that playing BYU in the future has "always been our full intention. All of us understand the importance of the Utah-BYU game for many, many reasons. … We're moving forward. We want people to understand we're moving in the right direction for everybody.''
While both programs seem committed to playing in the future, don't expect any long-term deals. It will be difficult for BYU and Utah to play on an annual basis. "Is it possible on the odd year that we have to take a year off? It's possible," Holmoe said. "If we hadn't have taken the two years off, it would have been easier to slide (Utah) through. In that two-year hiatus, I started scheduling other games."