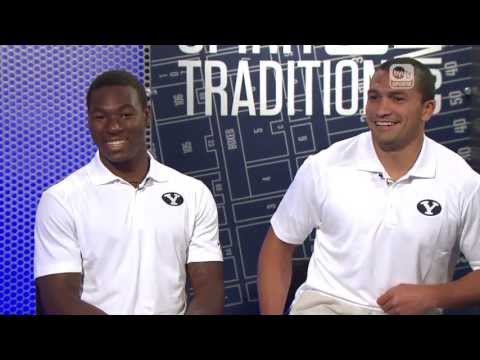 View 4 Items

The watch list for the nation's top running back was announced Thursday morning, and BYU rusher Michael Alisa was named a candidate for the award.
This is the second time Alisa has been named to the Doak Walker Award watch list. A native of Laie, Hawaii, Alisa has played on both sides of the football since he came to BYU.
As a freshman linebacker in 2008, Alisa totaled 11 tackles, nine of which were solo tackles. After returning from an LDS mission to Puerto Rico, Alisa switched to the offensive side of the ball. He started four games and was the second leading rusher on the team, totaling 455 yards and three touchdowns on 85 carries (5.35 ypc).
His junior season at BYU was doubtlessly frustrating. After starting the first five games, Alisa broke his arm while playing Hawaii. He didn't play again until the Poinsettia Bowl.
Before that, however, Alisa racked up 222 yards on 58 carries (3.82 ypc), recording at least 50 yards rushing in the first three games, 23 yards on six receptions and one touchdown.
Alisa's nomination makes him the eighth player from BYU to be nominated for a college football award. Overall, BYU players have been nominated for 10 different awards.
Alisa is also one of 17 players from Utah FBS programs to be nominated for a college football award. See them all here.
The Doak Walker award, in its 24th year, highlights the nation's top running back in college football and is named for Southern Methodist University's three-time All-America running back Doak Walker.
The Cougars and the Doak Walker award have a history; BYU rusher Luke Staley won the honor after the 2001 season, in which BYU finished the year 12-2.
Landon Hemsley is the sports web producer for DeseretNews.com. Email: lhemsley@deseretnews.com. Twitter.com/EarlOfHemsley