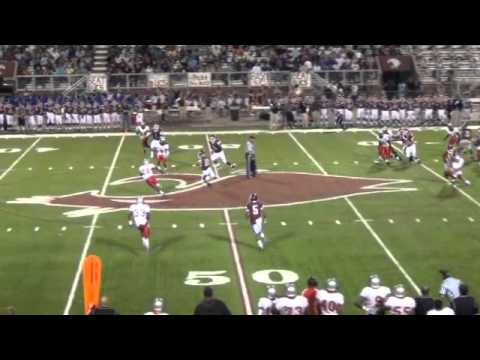 View 2 Items

SALT LAKE CITY — The University of Utah received a commitment Wednesday from Donovan Isom, a three-star quarterback prospect, less than a month after losing a previous verbal at the same position.
Isom, who was recruited by co-offensive coordinator Brian Johnson, is 6-foot-4 and 235 pounds. At Destrehan High School in Louisiana, he threw for 1,768 yards and 16 touchdowns while adding 477 yards and eight scores on the ground.
At the time of his commitment, Isom also held offers from Miami (Fla.), Tulane, Louisiana Tech and South Alabama while scout.com listed Cincinnati, LSU, Minnesota and Southern Mississippi as other schools expressing interest.
Isom announced his intentions to join the Utes via twitter.
"I have officially made my solid verbal commitment to the University of Utah!! It's a great day to be a Ute!!" Isom wrote.
Isom is the ninth commitment from the class of 2014 for Utah and the fifth three-star prospect. He joins Bobby Hartzog (Texas) and Raelon Singleton (Texas) as the third out-of-state verbal.
Email: tphibbs@deseretnews.com
Twitter: @TPhibbsDNews