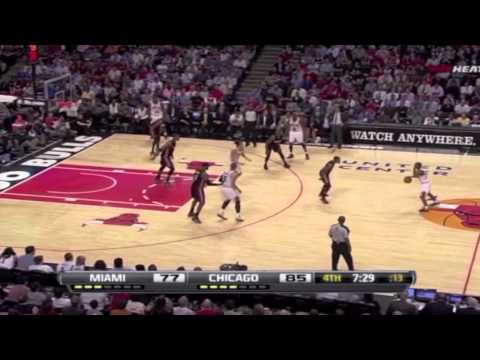 View 2 Items

SALT LAKE CITY — The Utah Jazz have an agreement to sign free agent point guard John Lucas III.
Though terms have not been made public yet, a source confirmed to the Deseret News that the impending deal has been agreed upon. ESPN's Marc Stein first reported Monday that Lucas had been informing other potential suitors that his intentions were to sign with the Jazz.
The 31-year-old Lucas most recently played for the Toronto Raptors last season, averaging 5.3 points and 1.7 assists in 63 games.
Lucas' dad, John Lucas II, played and coached in the NBA at various points from 1976-2003.
The younger Lucas has been with three other NBA teams since 2005-06, including the Raptors, Bulls and Rockets. A 5-11 playmaker from Oklahoma State, Lucas had his best season in 2011-12 with Chicago, when he averaged 7.5 points and 2.2 assists in a backup role to Derrick Rose.
Lucas' signing will bring the Jazz's roster up to the league minimum of 13 players, including guard Jerel McNeal's non-guaranteed deal.
The veteran minimum for a player with Lucas' experience is just above $1 million per season.
The Lucas deal gives the Jazz two point guards with guaranteed deals on the roster. He will be counted on to provide veteran mentorship for rookie point guard Trey Burke, who the Jazz traded for on draft day.
Utah also has been grooming 6-6 shooting guard Alec Burks for occasional point guard assignments, and especially against bigger playmakers.
Lucas' professional career began in 2005 with the Tulsa 66ers of the D-League after his Oklahoma State career ended. Since then, Lucas has also played in Italy, Spain, China and with the D-League's Colorado 14ers.
Lucas had also engaged in talks about returning to the Bulls, where he played from 2010-12. But, according to the Chicago Tribune, those discussions "never grew serious."
Barring a major surprise, Burke will begin his NBA career this fall as the Jazz's starter.
Last week, Jazz general manager Dennis Lindsey made it sound like the organization would not be bringing back any of its veteran free agents from last season, including point guards Mo Williams and Jamaal Tinsley, who remain on the market. Veteran Earl Watson recently signed a one-year deal with Portland.
Burke made his first appearance with the Jazz last week at the Orlando Pro Summer League, struggling while averaging 8.8 points on 24.1 percent shooting with 4.0 assists, 3.5 rebounds and 2.2 turnovers in four games. Burke only hit 1 of 19 3-pointers.
Burke will be in Los Angeles on Wednesday night to be honored as part of ESPN's annual awards show. The 2013 national player of the year is up for an ESPY in the Best College Male Athlete category for helping to lead Michigan to the NCAA championship game.
EMAIL: jody@desnews.com TWITTER: DJJazzyJody