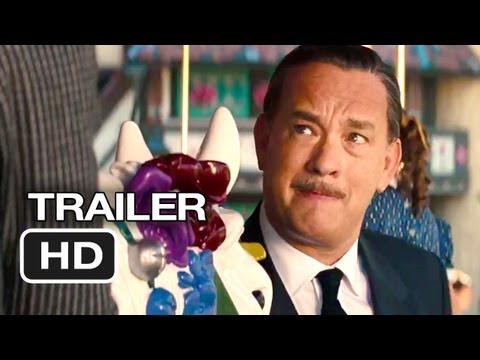 View 5 Items

For the first time, Walt Disney will be a featured character in a Disney film. Tom Hanks is set to play Disney in the upcoming film titled "Saving Mr. Banks" this winter.
But the movie is about much more than Disney himself, as the plot reveals the story of how Disney's popular film "Mary Poppins" came to be. Emma Thompson stars as P.L. Travers, the author of "Mary Poppins" who eventually allowed Disney to re-create her story on screen.
"Twenty years ago I made a promise to my daughters that I would make your 'Mary Poppins' fly off the pages of your book," Hanks says in the newly released trailer.
Background information was given on the "Mary Poppins" 40th Anniversary DVD, stating that Walt Disney first attempted to purchase the rights to Travers' "Mary Poppins" as early as 1938. More than 20 years passed as Disney tried to persuade Travers to allow him to make the film. Disney found success in 1961 with Travers demanding script approval rights.
In preparation for the film, IMDB reports that Tom Hanks made several visits to the Walt Disney Family Museum and interviewed some of Disney's relatives, including his daughter, Diane Disney Miller.
The film will be released in December 2013 and is the fifth Walt Disney feature film to be rated PG-13, behind "Pirates of the Caribbean: The Curse of the Black Pearl," "Prince of Persia: The Sands of Time," "John Carter" and "The Lone Ranger."
Email: [email protected]