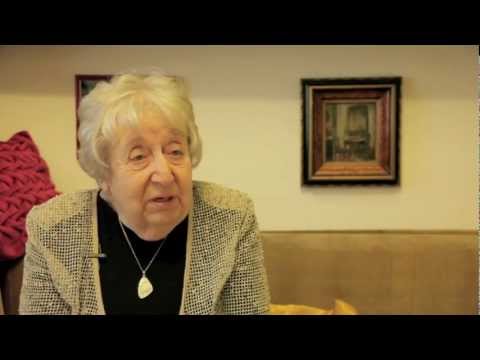 View 2 Items

"HELGA'S DIARY: A Young Girl's Account of Life in a Concentration Camp," by Helga Weiss, translated by Neil Bermel, W.W. Norton and Company, $24.95, 256 pages (nf)
"Helga's Diary: A Young Girl's Account of Life in a Concentration Camp" by Helga Weiss is an inspiring account of life in a concentration camp during World War II.
Echoing the message of "The Diary of Anne Frank," "Helga's Diary" is a moving account of the strength of the human spirit and its fierce will to live.
"Helga's Diary" begins by talking about life in Prague before the war. Helga describes a happy childhood that was filled with family and friends.
In 1939, the first wave of Nazis entered Prague. As a result, Helga was denied an education, her father was not allowed to work and all Jews had to wear a yellow star.
Eventually, Helga and her family were sent to a concentration camp in Terezin. In vivid detail, Helga describes the regular executions, the living quarters and the limited amount of food.
In 1944, Helga and her parents were sent to Auschwitz. Before she left, Helga's uncle was able to hide her records in a brick wall in the records department of Terezin. After the war, her records were recovered.
"Helga's Diary" is a provocative book that reminds readers of the astonishing cruelty of Nazi Germany. Weiss provides startling details about concentration camps, her captors and life after the war.
The most moving part of the book is in the beginning. As a child, Weiss describes what it meant to be a Jew in Prague and to wait for the "summons" to report to a Jewish concentration camp. Weiss explains the relationship she had with a young girl named Eva, and how it broke her heart when she realized she would never see her again.
Weiss also emphasizes how important and valuable it was to have an education. She describes her childhood love for learning and how unbearable it was to stop her education at the camps. Her participation in a secret school demonstrates how far she was willing to go to receive an education.
Comment on this story
A heartbreaking part in the book is when Weiss describes her separation from her father. To this day, Weiss does not know what happened to her father, and can only speculate that he died in Auschwitz.
"Helga's Diary" is supplemented with black and white photos of the Weiss family. It also has photographs of various camps and Nazi soldiers.
Because of the violent nature of the Holocaust, there are references to and some descriptions of Jewish executions in the concentration camps.
"Helga's Diary" is an important and valuable book.
Shelby Scoffield has a bachelor's in English from Brigham Young University and a master's in rhetoric and composition from Stanislaus State University. She is currently working on her teaching credentials so she can teach high school English.