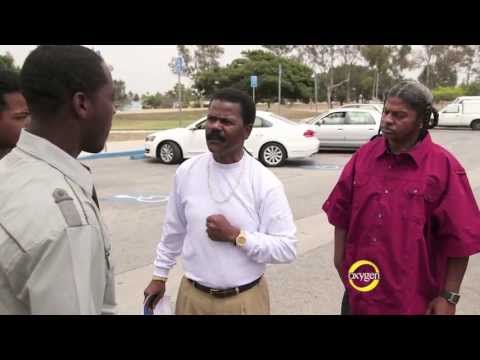 View 12 Items

This fall, Oxygen will air a new reality TV series called "Preachers of L.A.," a show that features six high-profile pastors' lives beyond the pulpit.
"'Preachers of L.A.' documents these larger than life characters who are rock stars in their communities with a fresh, unique perspective that will resonate with our young audience," said Rod Aissa, senior vice president of original programming and development for Oxygen Media, on the show's website.
The series highlights the six preachers' congregations and personal relationships as well as their wealth.
"P. Diddy. Jay-Z. They're not the only ones who should be driving Ferraris and living in large houses," said Bishop Ron Gibson in one of the show's episodes.
But the preachers' opulent lifestyles have created a stir with some people in the Christian community, who say the show promotes poor values through "Celebrity Christianity."
"Celebrity Christianity is, specifically, the idea that the marks of celebrity culture — fame, fashion, wealth and ease — ought to be adopted and adapted, in some 'sanctified' way, among Christian people and especially Christian leaders," said Zach Hoag, an author and freelance minister in an article on The Huffington Post. "To be clear, Celebrity Christianity is not merely notoriety or prominence, because it is possible for people who are sincerely and deeply following Jesus or leading in the church to attain a level of notoriety … but a platform becomes Celebrity Christianity as soon as it begins to deny the substance of the subversive gospel of the kingdom by an adherence to the systemic, superficial, self-indulgent values of celebrity culture."
The show has sparked a petition on change.org to stop the network from launching what the site calls "a poor representation of the Kingdom of God."
"These preachers' lifestyles are NOT promoting Christ ethos but rather their cars, homes, relationships and their justification on why they want viewers to see them as having fleshly desires as everyone else does. You are human … WE GET IT!" the petition on change.org reads. "We as Christians face daily ridicule and this show will only tear down our churches and keep non-believers away as opposed to bringing them to Christ. CANCEL PREACHERS OF LA!!!"
Some people believe the pastors in the series inaccurately display the lifestyle of most clergymen.
"NOT all preachers are like this. Most are not," said seemseemo, a commenter on the show's YouTube preview. "I have friends trying to live God's will for them making barely anything but enough for rent and food."