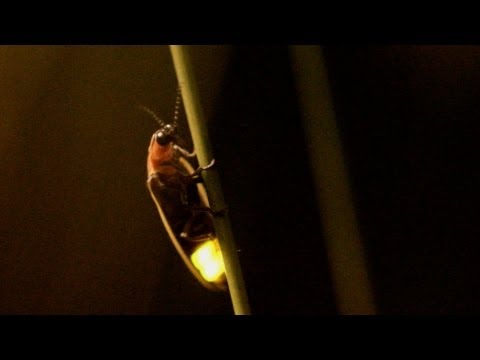 View 4 Items

Just in time for the Fourth of July, fireflies are flashing their lights here in Utah, creating natures own natural fireworks' show.
According to BYU Biology professor Seth Bybee, these little light bugs have been popping up near Goshen, in Ogden, Escalante, St. George and the Uinta mountains.
"I think of them as nature's pyrotechnics show because they come out in large numbers and explode randomly," Bybee said. "They produce their own light and it's something that captivates us."
Though their show will be short lived, as the bugs only light up during mating season, these traditionally Eastern U.S. critters are establishing a presence here in Utah and in the West, according to Bybee.
"I anticipate that we will probably find more populations now that we know the kind of environment to look in and the time of year," said BYU biology professor MIchael Whiting. "The sightings have thus far been very rare and it is a mystery why they are have gone so long without detection."
According to a KSL report from June 2012, the light the fireflies make is through bioluminescence, which mixes the two enzymes magnesium and oxygen. And the light they create shine in different colors: greens, yellows and even oranges, which makes for a magical holiday light show.