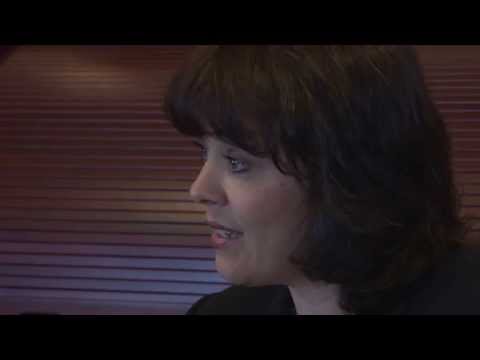 View 11 Items

This is not a matter of Republican versus Democrat.

—Rep. Brian King, D-Salt Lake City.
SALT LAKE CITY — In an unprecedented move, the Utah House of Representatives overwhelmingly voted to create a special committee Wednesday to investigate a statewide elected official accused of wrongdoing on several fronts.
A nine-member panel with subpoena power and the ability to interview witnesses now has the authority to launch an investigation into embattled Attorney General John Swallow. House members debated for about two hours before approving a resolution establishing the committee 69-3.
"Our duty is to make sure that the public trust is maintained," said House Speaker Becky Lockhart, R-Provo. "And when we believe that there is damage to the public trust, it is our responsibility to investigate and then potentially move it forward in a constitutional manner."
A constitutional manner means impeachment proceedings. But Lockhart said the House is not going down that road at this point and the committee's job is to gather facts about the allegations against Swallow, who is under investigation at the federal, state and county levels.
Lockhart said she intends to appoint committee members by July 17 but has not decided on how many Republicans and Democrats, a point of contention between the parties. The GOP-controlled House also intends to hire an outside investigator and legal counsel. Legislative fiscal analysts estimate the investigation could cost as much as $3 million.
The speaker said she hopes the panel will have "significant" findings by the end of the year.
Swallow said Wednesday he has nothing to hide and would cooperate with "any fair and lawful investigation." But, he said, "this has morphed into something that could get crazy."
Swallow, a Republican, said he's concerned the Legislature's investigation could go too far and become dominated by politics.
"If this were a Democrat attorney general, the media would be howling that the Republicans were lynching or thinking of lynching a member of the other party that's not in control of that Legislature. I feel like it should go both ways," he said on KSL NewsRadio's "The Doug Wright Show."
Lockhart responded by saying she finds the term "lynching" offensive and that she's just doing her constitutional duty. She said Swallow previously said he would cooperate with the legislative investigation, and "we will take him at his word."
Swallow's comments Wednesday came before the House passed an amended resolution that somewhat narrowed the scope of the investigation. He took issue with a provision that would allow the committee to look into him dating back to his admission to the Utah State Bar in 1990.
The Utah Supreme Court ruled that any "removal of an elected official must relate to the activities that he did under color of his authority in his office," he said, meaning the Legislature should only investigate his activities since he became attorney general in January.
After much debate, lawmakers limited the scope to Swallow's time as chief deputy attorney general, a candidate for attorney general and as attorney general. However, the committee could by majority vote look at allegations of misconduct outside those periods if they pertain to his fitness to serve as attorney general.
Rep. Ken Ivory, R-West Jordan, was one three dissenting voters, all Republicans.
Ivory said that lawmakers were positioning themselves for problems by not setting evidence and burden-of-proof standards for the committee.
"It does not give pause and reflection to the moment we're in and doing it right," he said. "This offends the constitutional process that we are."
Ivory urged his colleagues to delay the vote and study how to proceed.
But Lockhart and House Majority Leader Brad Dee, R-Ogden, said House members made it clear they want to begin investigating now.
"We owe it to our constituents to move on. This has been hanging over the heads of every member of government, as well as our constituents, for several months," Dee said. "To delay and do nothing is probably the worst thing we could be doing. What we could be doing now is trying to find out facts."
Rep. Brian King, D-Salt Lake City, argued unsuccessfully for a committee evenly split between Democrats and Republicans, saying Utahns need to know the investigation is above reproach.
"We want to tell the people of the state of Utah this not a partisan or political exercise," he said, adding it's about restoring public trust.
Having more Republicans than Democrats "opens the door to a cynical view" of the committee's findings, King said.
Lockhart said committee meetings would be open, though there might be reason to close some to protect a witness.
At the end of the investigation, the committee will submit a majority and possibly a minority report to the House but not make recommendations. The resolution does not have a specific deadline for the committee to complete its work but includes a Dec. 31, 2014, repeal date.
The U.S. Department of Justice Public Integrity Section is investigating Swallow, as are the Salt Lake County district attorney and the Davis County attorney, both related to his dealings with indicted and imprisoned Utah businessmen.
The lieutenant governor's office is appointing special counsel to look into alleged election law violations. Swallow also is the subject of two complaints filed with the Utah State Bar.
Swallow denies any wrongdoing.
Twitter: dennisromboy