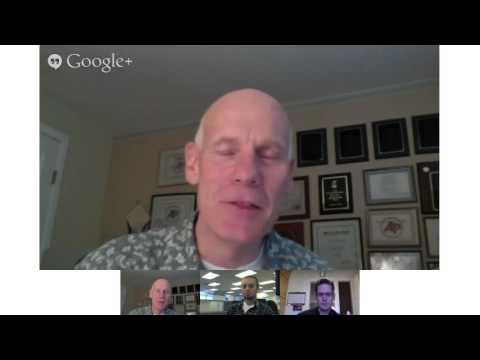 View 11 Items

We're going to take the best long-term value. If it's not a point guard then we feel like we can address our point guard needs through free agency and trade. We're not going to force it.

—Dennis Lindsey, Utah Jazz General Manager
SALT LAKE CITY — When Dennis Lindsey was a scout with the Houston Rockets at the beginning of his NBA career about 15 years ago, he felt the emotions commonly associated with draft day.
Nervousness. Excitement. Anticipation. Uncertainty.
Now that he's the man running the show as the general manager of the Utah Jazz and the first draft with his new team has arrived, Lindsey's insides must feel even more like a butterfly farm, right?
Not exactly.
This Texas transplant isn't even carrying around a backpack full of Alka-Seltzer bottles.
Though he's the point man when it comes to deciding what the Jazz will do with the 14th, 21st and 46th picks — and potential trades — Lindsey is no more or less nervous now than he was as an up-and-comer in Houston or as the assistant general manager working the past five years with the Spurs' brain trust.
That's in part because Lindsey is the type who fully invests himself into a situation, but also because the pressure and responsibilities have been spread around the organizations in which he's been involved.
"In Houston and San Antonio, it was such a group effort. It's a group effort here as well," Lindsey said. "The emotion around wanting to do as good as you can do is the same. I had that pit in my stomach back in the early days in Houston all the way through San Antonio. I feel the same."
From the outside, it appears Lindsey has plenty to be nervous about this offseason.
The Jazz decision-makers who congregate and strategize all day Thursday in the team's war room at Zions Bank Basketball Center — Lindsey, executive vice president of basketball operations Kevin O'Connor, coach Tyrone Corbin, senior basketball adviser Jerry Sloan, president Randy Rigby and CEO Greg Miller, among others — have a lot of important choices to make as a group before and during Thursday night's ESPN-televised draft, which begins at 5 p.m.
Knowing their point guard cupboard is empty, should the Jazz draft one or two playmakers? Or do they get their future floor generals via free agency or trades?
With the distinct possibility that both free-agents-to-be Al Jefferson and Paul Millsap could play elsewhere next season, should the Jazz select a big man or two to complement an enticing, young frontcourt that currently includes Derrick Favors and Enes Kanter?
In what's considered a subpar-to-mediocre talent class by some experts, should the Jazz try to move up to grab one of this draft's elite, move down to acquire a different asset, or simply move out and look elsewhere for players?
Lindsey admitted the Jazz "have had conversations" regarding all three aspects of that last question.
And, yes, they're coming up with game plans about the other listed questions along with many others.
Do they go full-steam into rebuild mode this season? Do they try to make a big splash in free agency in July? Do they bring back some veterans — Big Al, Millsap, Mo Williams, Randy Foye, DeMarre Carroll — from last year's squad?
What are they going to do today and this offseason to fill out a roster that currently only includes six players with guaranteed contracts for the 2013-14 season?
"We do have a lot of potential with a lot of different possibilities," Lindsey said.
As he made clear throughout his first season as the Jazz's GM, Lindsey loves the "flexibility" Utah has with a lot of open roster spots and a whole lot of empty space (second-most in the NBA) on their payroll.
When asked about the Jazz's plan of attack for this draft, Lindsey responded with a generic answer.
"Select good players," he said, offering a quick apology for needing to be vague.
The biggest thing he'll — they'll — keep in mind while evaluating whether to move around in the draft and while deciding which players to pick?
That, Lindsey pointed out, is simply "value proposition."
In other words, the deal has to be right for the Jazz. Same goes when it comes time to finalize a potential player selection. That's why Utah fans shouldn't be surprised if the Jazz go big in the final lottery spot (No. 14) and/or with their second first-round choice that they get via the 2011 Deron Williams deal (No. 21).
"We're going to take the best long-term value," Lindsey said. "If it's not a point guard then we feel like we can address our point guard needs through free agency and trade. We're not going to force it."
While this particular draft has been ripped to shreds for lacking star-power talent, it certainly isn't lacking size. Ten players who seem bound for the first round are between 6-11 and 7-2, including Nerlens Noel (6-11), Alex Len (7-1), Cody Zeller (7-0), Steven Adams (7-0), Lucas Nogueira (6-11), Gorgui Dieng (6-11), Kelly Olynyk (7-0), Jeff Withey (7-0), Rudy Gobert (7-2) and Mason Plumlee (7-0).
"I think there's an inordinate amount of bigs that are really big," Lindsey said.
The Jazz would need one or two more post players if the team doesn't end up with Jefferson or Millsap back in the fold next season, so don't be surprised if the franchise goes that direction.
Lindsey also described this group of NBA hopefuls as being "a solid point guard class," which bodes well for a team that currently has zero under contract past June 30.
Trey Burke and C.J. McCollum are considered by many to be the cream of this crop, but Dennis Schroeder, Michael Carter-Williams, Shane Larkin, Erick Green, Nate Wolters, Isaiah Canaan, Lorenzo Brown, Pierre Jackson, Myck Kabongo and Peyton Siva are among the other possibilities where the Jazz will be picking.
There aren't as many upper-echelon shooting guards and small forwards in this draft, but Victor Oladipo, Otto Porter Jr., Ben McLemore, Kentavious Caldwell-Pope and Sergey Karasev are high on most mock draft boards.
Lindsey seemed intrigued by a few unnamed "good wings that we anticipate could be taken before we select."
If they don't make a move, the Jazz still believe they can draft a couple of players who could potentially be regular rotation guys.
"We are happy to select the spots we're at," Lindsey said.
Which raises an interesting question that many in Jazzland are wondering.
Who gets to make the final decision in the Jazz's war room tonight? The new GM? His experienced predecessor? Fans and/or mock draft experts? A Magic 8 Ball?
"Ownership has final say," Lindsey said. "They'll put their stamp of approval on it or they won't."
EMAIL: [email protected]
TWITTER: DJJazzyJody