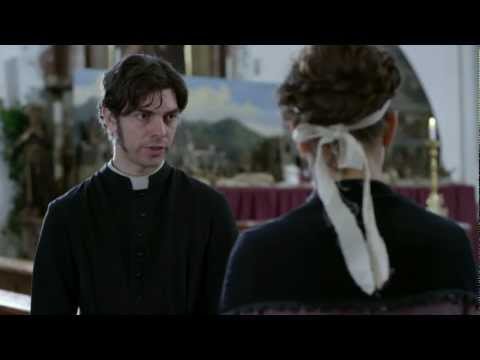 View 4 Items

It's our intent to shine a light on media that is positive, that uplifts the human spirit.

—John Kearns, a chairman for the Gabriel Awards committee
PROVO — The story of "Silent Night," a feature film by BYU Broadcasting, came full circle last week when the Catholic Academy of Communication Professionals honored the film with Brigham Young University's first Gabriel Award.
Although sponsored by the Catholic Academy, which is officially recognized by the Vatican, Gabriel Award recipients do not have to be religious. Rather, the awards recognize excellence in various categories, including news, documentaries and drama. "Silent Night" was recognized in a national television entertainment category.
"It's our intent to shine a light on media that is positive, that uplifts the human spirit," said John Kearns, a chairman for the Gabriel Awards committee.
The film follows the true story of Joseph Mohr, a Catholic priest and composer, and the events that led him to compose the internationally popular carol, "Silent Night." BYU broadcasting had hoped Mohr's compelling story would be effective in reaching beyond BYUtv's usual LDS audience, Scott Swofford, BYU Broadcasting creative director, said. However, the film's creators did not fully anticipate just how widely the film would be accepted.
"We're a little surprised by how widely it has been embraced," said Swofford, who was also an executive producer on the "Silent Night" project. "But we had great faith in the story."
When he composed "Silent Night" in 1818, Mohr wrote the lyrics in German, directly defying orders from his superiors, who insisted on Latin. The chapel organ broke down the night of the song's debut, and Mohr quickly rearranged his composition to be performed by his choir, accompanied by a guitar.
The movie was filmed on-site in Austria and directed by Christian Vuissa. The Mormon filmmaker, who resides in Austria, was able to cast some of Europe's best television actors for the film. It debuted in December 2012.
As with all projects from BYU Broadcasting, "Silent Night" is freely available online from BYUtv. BYU Broadcasting also released the film on DVD.
EMAIL: epenrod@deseretnews.com