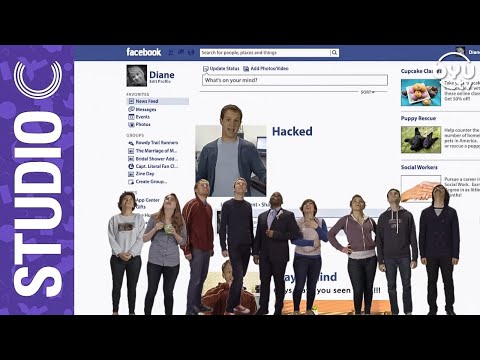 View 4 Items

With the recent announcement of the "hashtag" joining Facebook, many have discussed exactly how users really interact on Facebook. This was the setting for BYUtv's "Studio C" new video, which describes some of the social media site's most common stereotypes.
The video begins with the stereotype of a "politically charged" friend and moves on to "teenage girl," "newlywed," "publicly emotional," "new mom" and more.
The video was posted last week and has received more than 74,000 views. Commentors have cited the truthfulness of the video, along with adding their own suggestions for additional stereotypes.
Davey Jones Pewbacca said, "The accuracy of this hurts."
Savanna Rodriguez gave her suggestion, "What about the workout maniacs. You know, the ones where every post is a check list of what they've done? And every photo is where their feet ran. They definitely should have been on the list."
2
comments on this story
"Studio C" premiered on BYUtv last October, starring four BYU alumni: Whitney Call, Mallory Everton, Jason Grey and Matt Meese. The show can be viewed Mondays at 7 p.m.
Jared Shores, the BYUtv creative development supervisor, spoke with the Deseret News regarding "Studio C."
"The only limits are our imagination and creativity: How funny can we possibly be, and how entertaining can we possibly be? We hope that if we do this right — and we think we can — then we'll be successful at gaining an audience that is new to BYUtv."