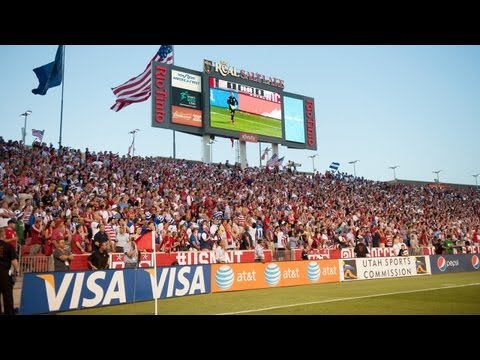 View 54 Items

The tone for Tuesday's match was set long before kickoff. The U.S. needed a win to all but secure its berth in the 2014 FIFA World Cup in Brazil. Honduras was simply looking to keep its limping campaign afloat.
For 72 minutes, a subdued pro-American crowd patiently waited for the moment that was certainly coming. In the 73rd minute, a Jozy Altidore goal cemented three points for the Yanks, keeping them at the top of the hexagonal table with four matches remaining.
"It's been exactly what we expected," head coach Jurgen Klinsmann said. "It's been very difficult to play through their wall, but we found ways. We told them at halftime to keep pushing, to raise the tempo, to find more Jozy (Altidore) and Clint (Dempsey). A good team finds ways to score, and that's what they did. They deserve a huge compliment."
America's victory came as a result of physical play, dominant possession, terrific passing and a little luck. The Yanks played from a 4-5-1 formation, with Dempsey attacking from the midfield and Michael Bradley holding.
The U.S. threatened to score multiple times before Altidore struck paydirt. Honduras, on the other hand, was relegated to the counterattack game, doing its best to take advantage of American mistakes.