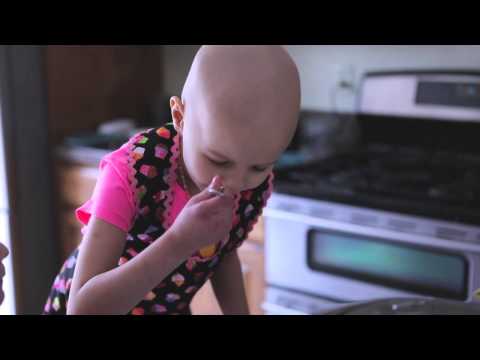 View 6 Items

COTTONWOOD HEIGHTS — Millie Flamm, a 7-year-old from Cottonwood Heights, passed away Tuesday morning after battling leukemia for the past three and a half years. The announcement was made by Millie's family along with a video posted on YouTube.
The family stated in the video description:
"Today, June 18, 2013, our sweet Millie left her sick body behind after three and a half years of chemo. She is our hero and words cannot express how much we will miss you. This wonderful film captures her sweet spirit and how much our family loves each other. We are grateful to know that she is in heaven and that we will see her again."
Earlier this year, the Flamm family made headlines after creating a social media campaign in hopes that pop star Justin Bieber would find his way to Millie. The 7-year-old was an avid Bieber fan and had been eagerly awaiting his concert in Salt Lake City. But Millie relapsed two weeks before the concert and could not attend.
Friends and family members quickly gathered on social media, telling Millie's story and hoping for the best.
"All of a sudden it pulled through and we were able to do a really intimate little meeting with just her and us and Justin, and it was incredible and he was so sweet to her," Millie's mother said in an interview with the Deseret News. "He walked in and her whole face just lit up, and she turned around and hugged her dad, and then he ran over and came next to her and gave her a big hug."
This is just one of the many memories of their daughter Amanda and Brady Flamm will hold onto. The family asked for supporters to attend the "Millie's Princess Foundation 5k Run/Walk," which will take place on Saturday, June 29, at Sugarhouse Park. More information can be found at milliesprincessrun.org.
The annual run began as a way for family and friends to raise money to help pay for Millie's fight against childhood cancer and has since grown to help other families in the same situation.
"It all started with Miss Millie," the site states. "We just wanted her family to focus on their fight with childhood cancer … not the financial fallout from medical and peripheral expenses.
"Therefore our sole purpose is to raise millions of dollars to help families who have children just like Millie … royal children who need to know that the fairy tale is still alive."
The family has asked supporters to join them next Saturday in honor of Millie.
"We hope it grows every year and becomes a legacy to our brave girl."
More of Millie's story can be found on the Flamm family blog. Supporters can register for the 5k until Saturday, June 22.