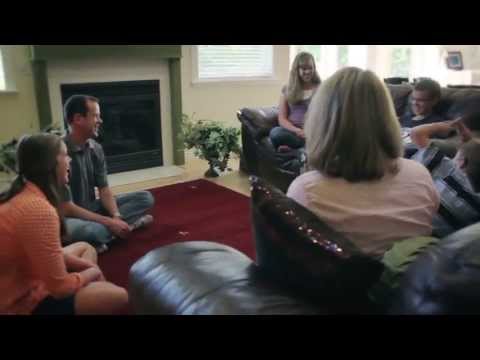 View 6 Items

PROVO — Every Wednesday night this summer, members of the BYU Singers Alumni and their director, Ronald Staheli, gather in the Harris Fine Arts Center to record hymns. Their aim: create good music and spread peace and hope.
The participants, made up of 29 years' worth of alumni who as students sang with the BYU Singers, one of the university's four auditioned choirs, are recording an anthology of hymns that will be made available for anyone to download for free. The recording sessions will last through August, and the group records two hymns each session.
As part of this project, however, they need to raise $50,000 for the BYU Singers Endowment.
Made possible through indiegogo.com and charitable donations, the endowment will be used to help cover production costs for the project and give the current BYU Singers access to venues, travel opportunities and equipment that can be costly.
If it doesn't hit $50,000, the Singers Alumni is planning on selling recordings through iTunes, Google and Amazon to make up the difference. That being said, "we would much rather hit $50,000, and we will do what we can to achieve that goal," Singer David Hilton said.
Jonnie Litster was the group's publicity chairman when Hilton came to him in mid-April with the idea for the hymn project. After clearing the idea with Staheli and alumni resource director Sandefur Schmidt, they were ready to go.
"I think within a week, we started on the project," Hilton said. "We had our first rehearsal on May 2. So that was two weeks from the idea to actually having everybody involved and coming."
The group's alumni network comprises more than 500 people, of whom a couple hundred are anticipated to participate this summer. One alumnus, Steve Durtschi, who now teaches choir and theory at Timpanogas High School in Orem, explained why so many were eager to be a part of the project.
"I think that people of all faiths and of all walks of life have always rallied around hymns and been encouraged and uplifted by hymns," Durtschi said.
"It's such a selfless communication, and that's something that really speaks to the people who have sung here in the choirs at BYU."
He said that the enthusiasm is also a tribute to Staheli and a product of the Singers' respect for him. Some alumni are even planning family vacations around the recording sessions so they too can participate.
"We want to help people feel peace," said Litster, a Singer and commercial music student. "That's our tagline. It's kind of esoteric, kind of cliché or whatever, but when you get down to it, it's like, 'Do you feel peace right now? No? Well, then listen to this, and I bet you will.'"
Litster believes that nothing could be more important. "If I don't feel peace, then why would I want to live? I mean, how many people go to their jobs so frustrated, so unhappy, you know? And they're just denying themselves. So much of America is doing that, just 9-5, clock in and out, pay my student loans back. I could not take that. I would rather feel freedom and peace."
Staheli, who organized and has been leading BYU Singers for 29 years, understands how effective the music can be if listeners surrender themselves to it. "It's not only arresting, it's compelling I think. So that first sound can just suck you right in," Staheli said. "If it's going to change somebody's life, it's got to have that compelling quality about it."
He also feels that what they are doing is more than simply singing songs. "The most important idea is a chance to make a statement, to combat all of the crazy, the shrill voices of hatred and all of the ugliness and calamity, the pains of the world, the vulgarity in the world. ... I feel like we're actually doing something, rather than saying 'Oh, the world is getting so awful.'
"The good people aren't making a strong enough statement. We should always be rising up with an outcry of 'Come on people. We're better than this!' "
To learn more about the project, visit http://www.indiegogo.com/projects/singers-alumni-hymn-project.
Kate Sullivan is an intern at the Deseret News with Mormon Times. She is a student at Brigham Young University. Contact her via email: [email protected]