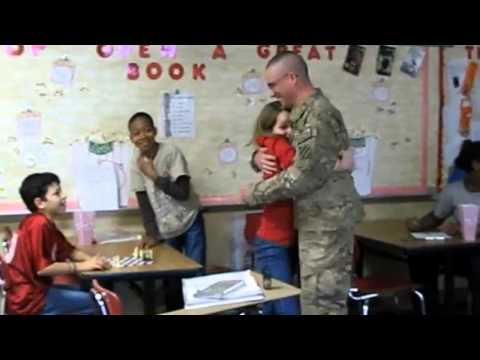 View 15 Items

In a moment almost 18 years ago, everything changed. My wife had majestically endured 13 hours of labor to deliver a beautiful baby girl. When I held her for the first time, my heart leapt, it expanded. I became a father.
Now, my little girl is off to college. My heart has to be 10 times the size it was at her birth, swollen with love and joy from having seen her grow into a brilliant, gracious, talented and witty young woman. As she prepares to leave our home, my heart now feels like it will break.
In the last scene of Broadway's "Les Miserables" the angel Fantine appears to Jean Valjean and sings gratefully, "You've raised my child in love." He responds, "She is the best of my life." After nearly two decades of fatherhood, I understand.
These feelings aren't unique to me. Noted psychologist Sonja Lyubomirsky found in a study of 7,000 people in the U.S. that fathers experienced "higher levels of positive emotion and meaning in life" than their not-yet-father peers. Other studies show long-term social benefits of engaged fathers.
But these macro studies don't quite capture why fatherhood is amazing. To get a sense of why it all means so much, I looked back over my last 18 years to think about what dads actually do. According to my rough estimates, as just one dad I engaged in 191,807 activities, amounting to 16,900 hours. Here is a summary of activities broken down by frequency and time spent fathering four children [see charts]:
Affection. I most often interact with my children in brief expressions of affection. A majority of my activities as a father have included expressions of love, giving/receiving hugs or just laughing together. That amounts to an estimated 96,725 expressions of affection in 18 years.
Service. My second most frequent action as a dad involved serving my children. A third of all my activities, or around 45,138 times, I've helped them with little things like tying shoes, filling up their tummies or building something with them for school or scouts.
Devotion. In terms of time, activities of devotion, like going to church or religious teachings and discussions represent around 7,596 hours.
One-on-one. I've spent an estimated 4,917 hours in one-on-one activities, which has largely involved story or reading time, playing with them, working with them, or helping them learn new skills.
Celebrations. Birthdays, holidays, award ceremonies and school events make up the smallest number of activities and time spent, or about 740 hours, but they represent key crossroads. Being there, camera or gift in hand, has been crucial.
Trying to quantify all of this reminded me that on the other end of anything I do as a father are the bright, eager eyes of a child, my child. The flood of memories each category evoked confirmed that a dad's time and personal attention isn't replaceable or replenishable.
Make no mistake, being a parent isn't always rosy, it's tough. It requires the best you have. Fatherhood requires a man to turn his attention away from himself to the needs of a child. Of virtues chronicled throughout the ages, sacrifice and selfless behavior seem to be held in highest esteem. That's what dads do.
So this is a call to men everywhere to embrace fatherhood. It is an invitation for the men of this generation to step beyond the mocking caricatures of masculinity and fathers in media and aspire to its true coolness.
All the studies and numbers aside, it really all comes down to one child, your child. To that little person, you are the greatest, most important man in the world. They don't care about the house you live in; they just care that you're home. Society may emphasize achievement and accumulating stuff, but they simply want your time.
A little person looks to you to be shaped and molded. You hold their future in your hands, and they hold your heart in theirs. Nothing is cooler than that.
Matthew studied economics at Brigham Young University and business and government at Harvard University. He is a GM at Deseret Digital Media where he oversees Deseret Connect and Deseret News Service. [email protected] or @Sanders_Matt